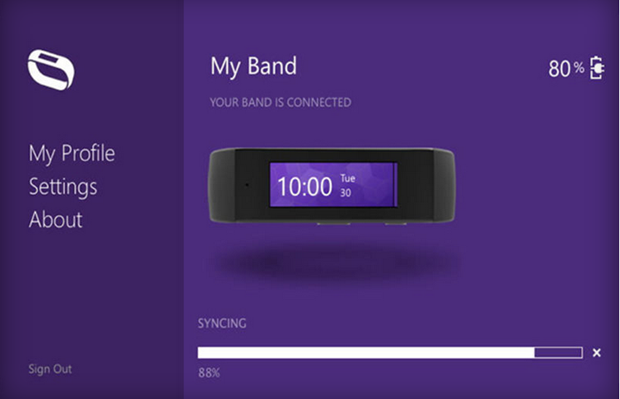 Microsoft is expected to announce their own fitness band very soon, and the company has now leaked both the name and the design of the device via a sync app in the Mac store.
The Microsoft Band Sync app has appeared in the Mac App Store , revealing a device which looks very similar to Samsung's Gear Fit.
The app lets users sync their fitness info, which likely includes heart rate, activity and calories burnt, to the cloud, but the description indicates that the info can also be synced directly with a phone.
From the images it is clear synching with the desktop is via USB, that users will be able to update the firmware of the band in the same way, that this can happen automatically when connected, and that the same app can sync several different profiles.
Microsoft has also published a new Microsoft Health app for iOS, Android and Windows Phone in preparation for the accessory, suggesting its launch is imminent. Read more about that here.
What do our readers think of the design? Let us know below.
Via The verge.com