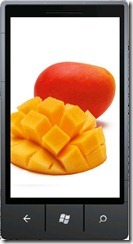 Eric Hautala, General Manager, Customer Experience Engineering has posted on the Windows Team Blog about today's Mango roll-out.
He notes "Today we're starting the roll out of Windows Phone 7.5 to more than 98 percent of existing Windows Phone customers. This is a simultaneous, coordinated, global update that cuts across carriers, phone models, and countries."
He goes on to explain however in the first week that only 10% of users will be alerted to the update, so bugs, including in the firmware of handsets, which differ from OEM to OEM, could be detected. The next stage is 25% of handsets for 2 weeks, and if all is still well the rest in the last week.
He promised to keep us up to date if the roll-out hits any snags which may cause changes or delays.
Read the full post at Microsoft here.