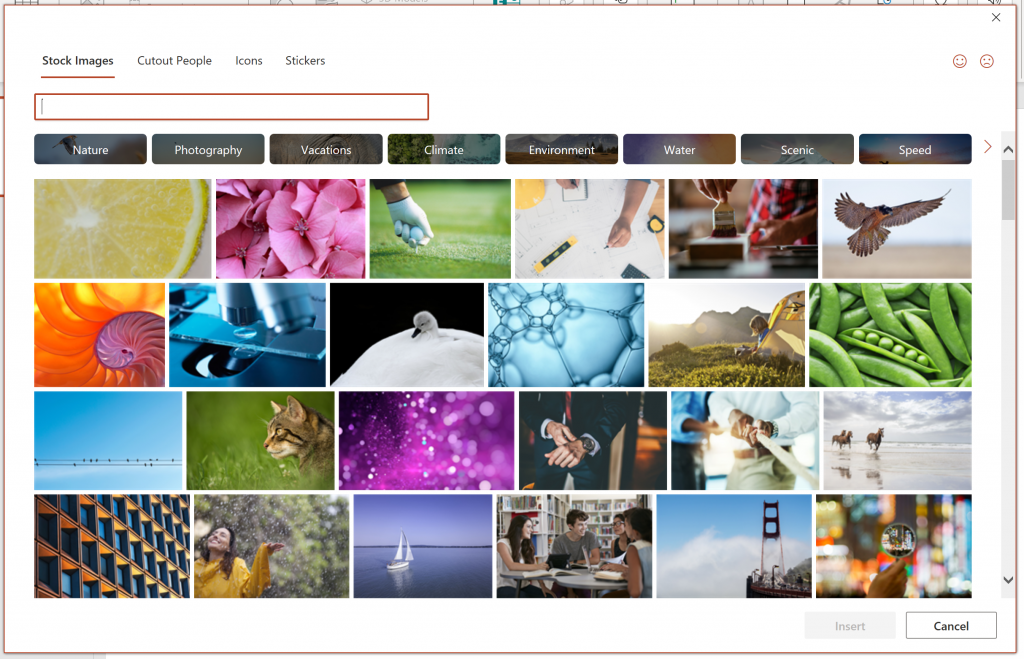 Microsoft yesterday released the new Version 2004 update (Build 12730.20024 ) for Office for Windows Desktop Insiders in the Fast Ring. This new update brings high quality, curated images, stickers, and icons to Office 365 subscribers. Over 8,000 royalty-free images and icons will be available in Excel, Word, Outlook, and PowerPoint apps for users. In the coming months, Microsoft will be adding more premium content for Office 365 subscribers.
Here's how this feature works:
Select Insert > Pictures > Stock Images.
Select the content type you want to explore: Stock Images, Cutout People, Icons, or Stickers.
Enter some keywords in the Search box.
Select the image you want and select Insert.
Source: Microsoft