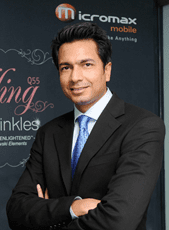 In an interview with Micromax co-founder, the Economic Times of India has revealed that the company, who is more successful that Nokia in India, is looking to release a Windows Phone next year.
Rahul Sharma told ET that the company was working on a Windows Phone right now for release in the middle of 2014.
The company, which had 22% of India's smartphone market in Q2 2013, compared to Nokia's 5%, is looking to expand to Russia and from there into Eastern Europe, and eventually UK and USA. He noted than in UK 50% of phones are now sold unlocked.
Micromax was also working on LTE handsets and planned to sell 50 million handsets in 2014.
Read more at the Electronic Times here.