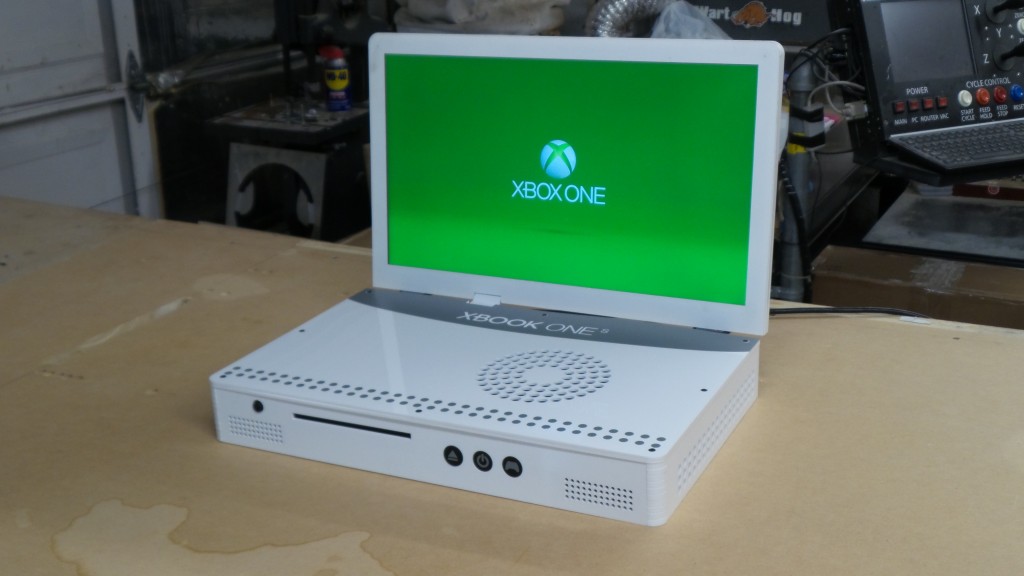 Microsoft recently introduced the Xbox One S, the company's smallest gaming console which is 40% smaller than the original Xbox One. The Xbox One S is already pretty small, as it comes with an integrated power supply. Now, if you want to take your Xbox wherever you go, you might love the Xbook One S. The Xbook One S is made by Ed Zarick, who is the same guy who built the XBOOK One back in 2014. The device comes with a 19-inch 720p display which is pretty disappointing to see as you won't be able to enjoy the Xbox One S' 4K video playback feature or HDR gaming. However, that does make the Xbook One S pretty lightweight. In the video below, you can watch the Xbook One S in action:
Now, the Xbook One S is pretty expensive. Ed Zarick is selling the 1TB variant of the Xbook One S for $1545, while the smaller 500GB variant comes in at $1495. For comparison, you can get the Xbox One S 1TB variant for around $349 and the 500GB variant for $299.
If you want to get an Xbook One S for yourself, you can order it here.