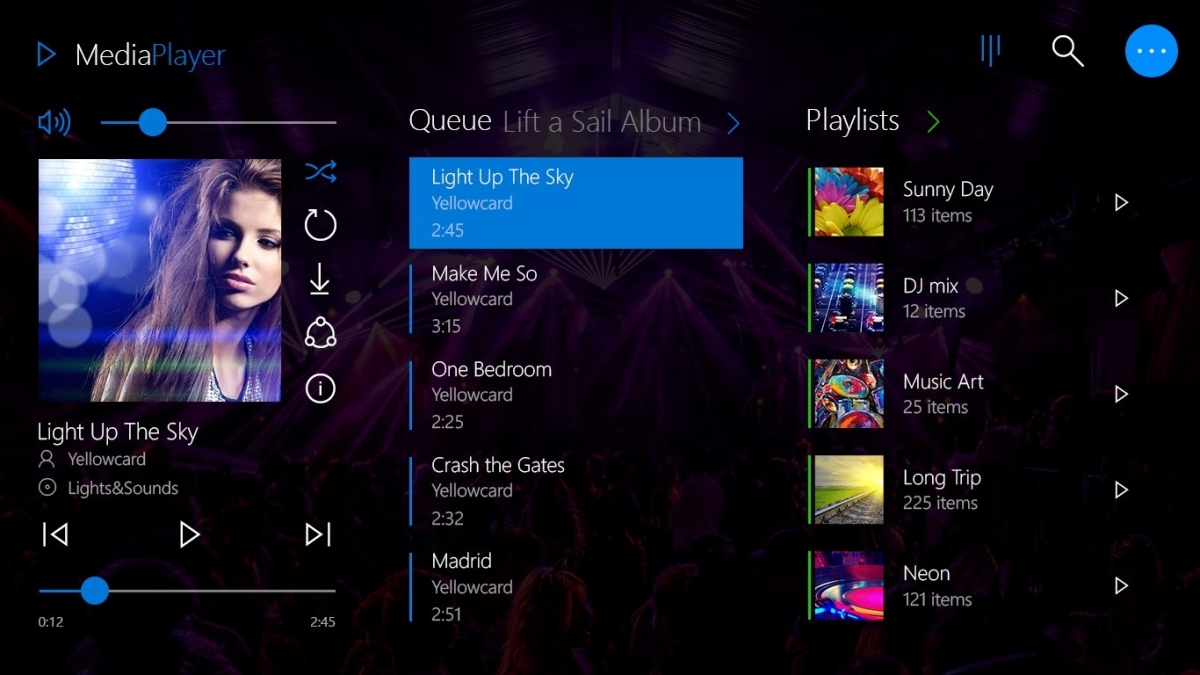 Media Player Ultra is a unique app that brings only the pleasure of music and video playback!
Media Player Ultra supports a large number of audio and video files formats, including the most popular such as VOB, MP4, MKV, FLV, OGG, MP3, FLAC, AVI etc.
Moreover the app has a big set of useful functions which help to make file playback even better. With Media Player Ultra you can create and edit audio/video playlists from local files and content found on YouTube and SoundCloud, select audio track while watching the video with multi audio support, watch movies with subtitles and much more!
Media Player Ultra provides all features to watch favorite videos and listen to music comfortable and without any problems!
Enjoy multimedia!
Get the app here!