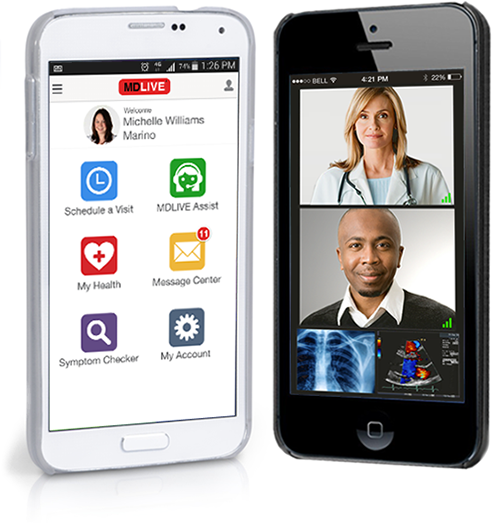 mHealthNews.com reports that Microsoft is partnering with MDLive to offer a telemedicine service to millions of users.
Under the partnership with Microsoft, MDLIVE will soon launch an app for the Windows Phone, and Microsoft will be offering Surface Pro 3 tablets on which users can access MDLIVE.
Randy Parker, chief executive officer of Florida-based MDLIVE, said in an April 13 statement that the partnership combines Microsoft's "secure video and voice platform," with MDLive's "world class network of physicians."
The service is expected to use Microsoft's Skype platform for consultations using MDLIve's MDLive's physician network.Microsoft's chief health strategy officer Dennis Schmuland, MD, said the deal holds potential to reach "millions of patients."
The service comes at a time after Google dropped its own Helpouts service after limited adoption by end users.
MDLive's app lets you visit with board-certified doctors and licensed therapists anytime, from anywhere by video or phone and features:
Talk to a doctor or therapist from your smartphone
Appointments available by video or phone
Nations largest telehealth network with an average of 15 years of practice experience
Private, secure and confidential visits
Available 24/7 including holidays
See a video demo of the iOS and Android app below: