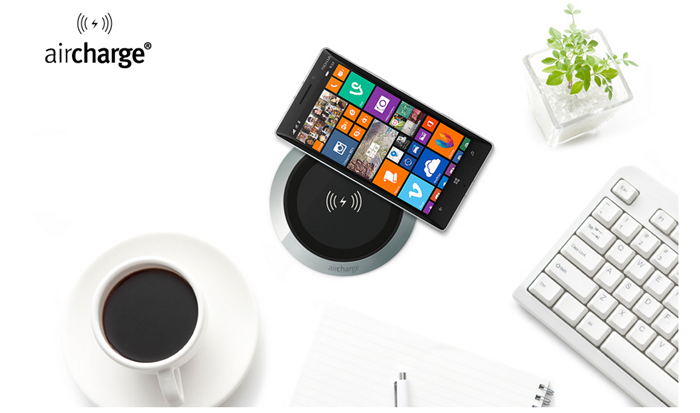 Wireless charging equipment company Aircharge has announced at CES 2015 that they have partnered with McDonald's to roll out 600 wireless charging hotspots at more than 50 McDonald's restaurants in London and elsewhere.
The expanded rollout comes after a successful initial market test between Aircharge and McDonald's UK, where customers were clamouring to access the Qi wireless charging service, prompting many to wait up to 30 minutes so they could.
The Aircharge charging spots were specially designed to be water resistant and easy to wipe clean – perfect for a public environment like a restaurant.
The news is particularly interesting, as in USA McDonalds supports rival wireless charging standard Powermat.
Have any of our readers run into these public chargers yet?