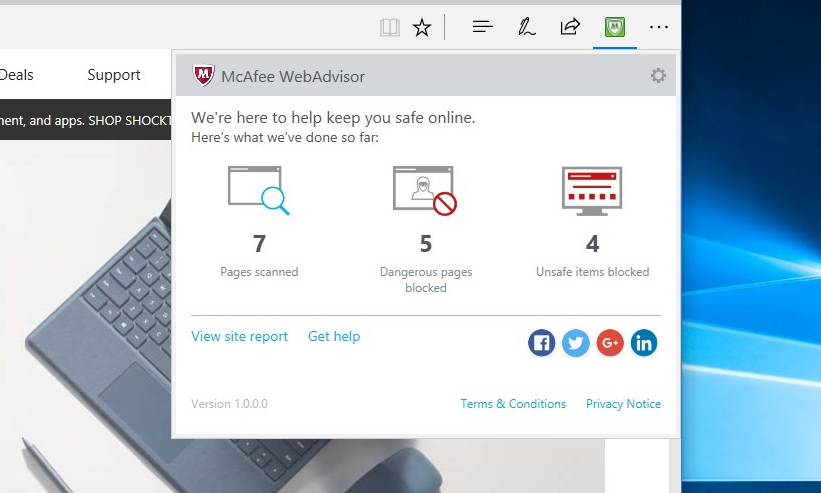 Microsoft's Edge browser is slowly building its library of extensions, and the latest to join the catalogue is McAfee's WebAdvisor.
Designed to protect users from malware and phishing attempts while they surf, the extension offers:
 Search safely. For supported search engines, WebAdvisor will place red, yellow or green safety ratings right in your search results so you can efficiently navigate to safe sites.
Click with confidence. WebAdvisor blocks most potentially bad sites before they can do harm, displaying a page to warn you of potential risks.
Breathe easy. Even genuine websites can unwittingly play host to malicious content, but don't worry – WebAdvisor helps to identify and block these risks, while preserving legitimate content.
It is, of course, notable that most of these features are built into Edge already. The extension can be found in the Windows Store here.
Via WBI