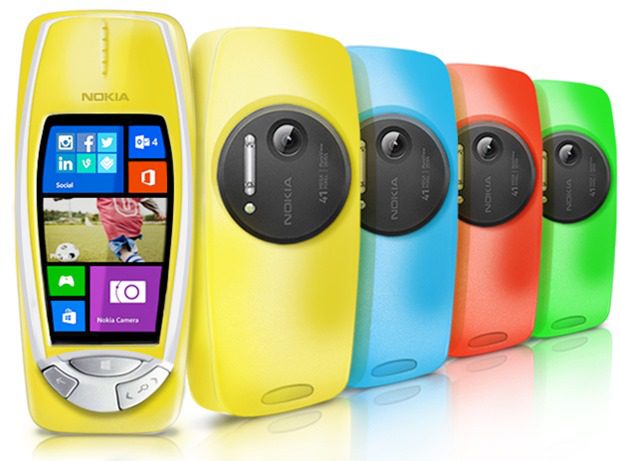 Nokia's April Fools Day joke this year is the Nokia 3310 with PureView, a remake of the incredibly popular Nokia 3310 which sold more than 125 million units in the early 2000's.
At 22 mm the handset would not be thin, but according to Nokia it would pack a 41 megapixel camera and Xenon flash and come pre-loaded with Snake II.
Juha Alakarhu, Nokia head of Imaging Technologies, said:
"I'm really excited that we've found a way to marry our innovative PureView technology with such a beloved device. With its durable design and iconic look, we think even more people will enjoy our signature PureView magic "
Nokia's joke is of course all a bit of fun and games, but on a sad note this was certainly the level of volume the company was expected to bring to Windows Phone, which of course, for whatever reason, never really happened.
See the rest of the "specs" at Nokia here.