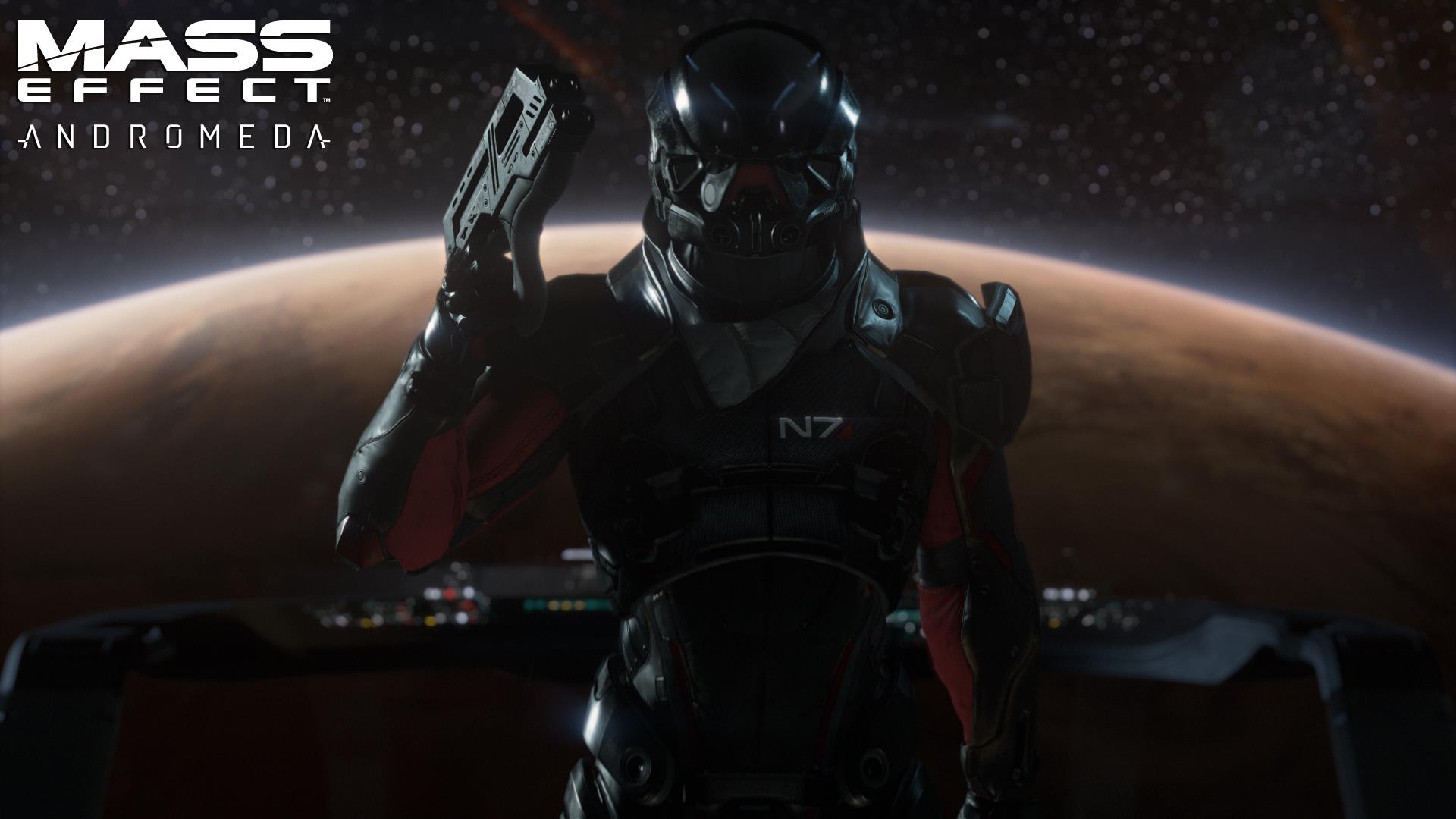 Bioware's 'Mass Effect: Andromeda', which is one of the more anticipated games announced at this year's E3, will be released sometime in the first quarter of 2017. While no exact release date has been revealed, a recent screenshot has hinted the next title in the 'Mass Effect' series will arrive on Xbox One before other platforms.
Online store GraingerGames displays a thumbnail of 'Mass Effect: Andromeda' with an EA Access info tip above it that says "play it first on Xbox One". Now while this is far from confirmed, it would fall in line with recent EA titles that have been released on Microsoft's platform ahead of other platforms, including 'Star Wars: Battlefront', NHL and NFL 17, as well as 'Titanfall 2'.
Whether or not the title does actually come to Xbox One first before other platforms, retailer CDKEYS has the PC version of 'Mass Effect: Andromeda' up for pre-sale for only $41.19, already discounted from its release price of $59.99. In addition to this, Discount Code: CDKEYSXMAS10 will net you an additional 10% off, bringing the grand preorder total to $37.07. The site also mentions a Pre-Order – Key availability on or before March 31 2017, which just follows Q1 2017 predictions.
Mass Effect: Andromeda takes place in 2185, between Mass Effect 2 and 3 of the original trilogy. In the game players are Pathfinders as they are looking for a new home for humanity in the distant star system Andromeda. They are able to travel the worlds with Nomad land vehicles which protects them from hazards and enemies. They also have access to scanning and analysis tools to scan their environment as they look for new clues.
You can take a look at the new trailer below.