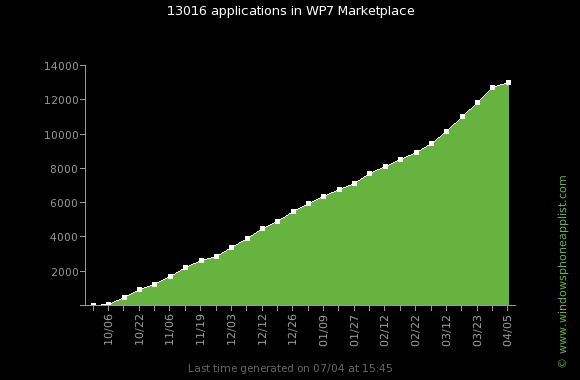 Less than 10 days after we last reported it, Marketplace has grown from 12,000 to 13,000 apps, according to the count at Windows Phone Apps List.
For those concerned about ebook spam, it would be reassuring to know that only 158 new "apps" were added in this category leaving most of the growth in more useful areas.
1454 apps were added in the last 2 weeks, making the projection of 3000 apps added per month appear pretty likely.
See more stats at windowsphoneapplist.com/stats.
Thanks Gilles for the tip.