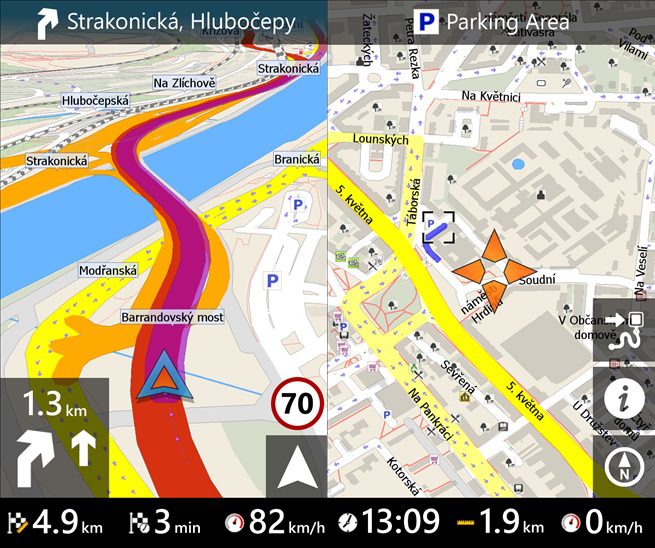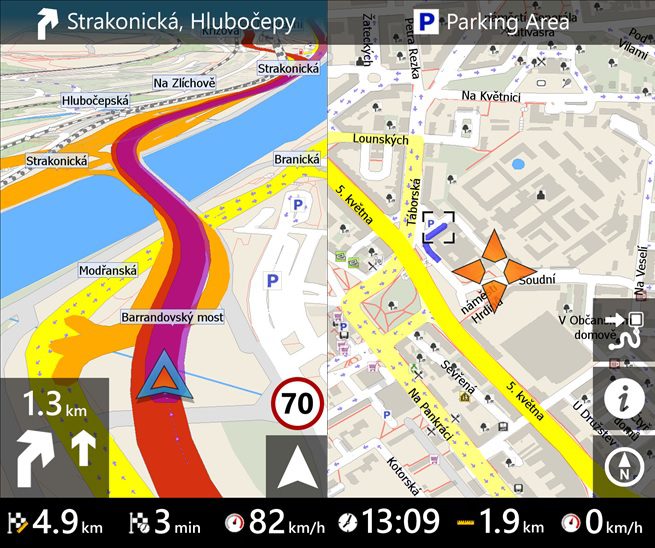 MapFactor Navigator is a free turn-by-turn GPS navigation app which uses OpenStreetMaps data. The app is free, with no ads & no in-app purchases. It also supports offline maps for navigation.
Features:
Main benefits
* unlimited number of waypoints on the route
* speed cameras and overspeed warning
* new maps every month, for free
* a large collection of points of interest
* map color themes, many customization options
* navigation profiles for bus, truck, bicycle and pedestrians

Voice guidance
* intuitive voice navigation in different languages
* door to door route planning
* cross-border routing without the need to switch between countries or to a less detailed map
* overview of the upcoming manoeuvre and distance shown on the screen

GPS satellite navigation
* 2D/3D mode allows realistic visual map display
* day/night modes switch colour schemes for day or night time driving
* map rotates in driving direction, or north up

Searching
* find nearest points of interest
* postcodes
* full GB postcodes (1.8 million)

Speed cameras
* hear audible warnings as you approach speed cameras

Features
* add your own favourite locations and routes
* routing modes for car, pedestrian, truck
Download it here from Windows Phone Store for free. You can help the developers to translate MapFactor GPS Navigation to your language. Find details here.
via: Plaffo