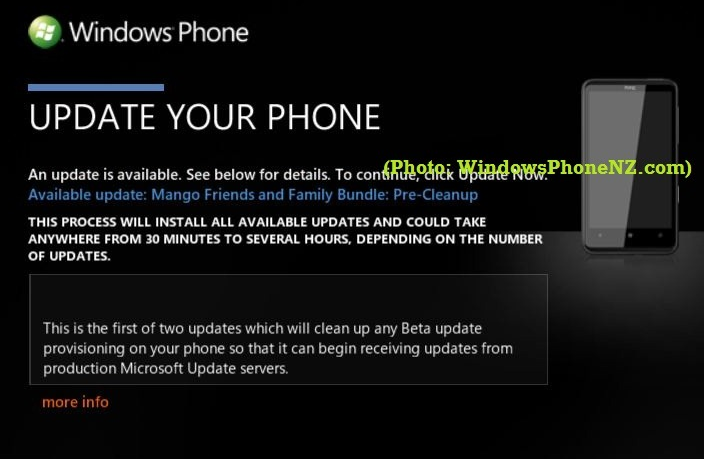 It seems that Microsoft is preparing the public for Windows Phone Mango update release. WindowsPhoneNZ has posted the above screenshot showing the availability of new update from Microsoft for our Windows Phones. Its named "Mango Friends and Family Bundle: Pre-Cleanup" which will clean up any beta update on your phone.
WPNZ suggests the clean-up tool may mean users will be able to upgrade directly to Mango carrier RTM without having to roll back to NoDO and lose all their SMS messages and scores and settings they accumulated over the last 3 months, which if true would be pretty GREAT news. (Neowin claims it has been confirmed internally at Microsoft that developers will not have to roll back!)
Did you receive any update notification from Microsoft ?
Source: WindowsPhoneNZ