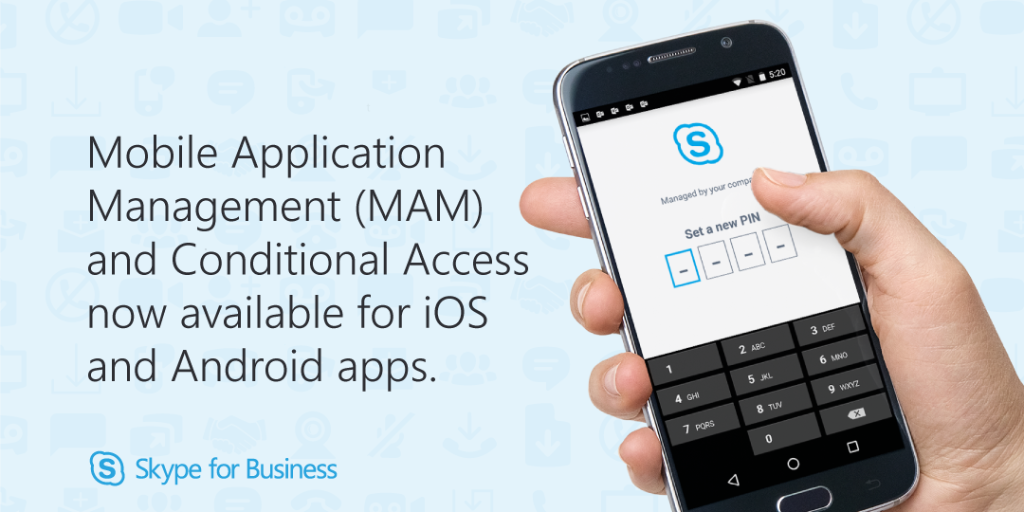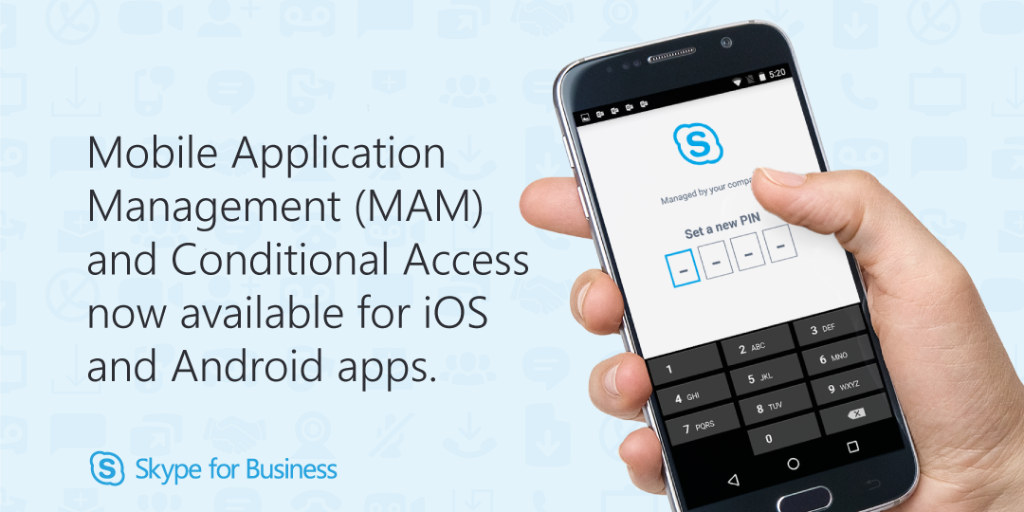 Microsoft today announced support for mobile application management (MAM) and conditional access capabilities for Skype for Business mobile apps. These features will be delivered through integration with Intune, Microsoft's cloud-based mobile device and application management solution.
With this update, IT can set policies to proactively control how Skype for Business apps on iOS and Android is getting used. For example, employees can be allowed to copy information between managed apps, such as Outlook and Skype for Business, but not to unmanaged ones. Also, now you can set PIN to access the Skype for Business apps.
Conditional access allows IT to restrict access to the apps from only compliant iOS and Android devices. For example, with conditional access policies, you can restrict access to the app from jail-broken devices or require a minimum OS version.
Read more about this update here.