Malware is still a big problem, even on Windows 11. In 2023 alone, around 30 million new threats have been detected by the AV-TEST Institute, with 20 million targeting Windows specifically.
Threats range from viruses and trojans that make their way onto your system and cause havoc, to dreaded ransomware that locks you out and demands payment to recover important files.
Whether your system is already infected, or you want to prevent future malware attacks, a Windows 11 malware removal tool is important to keep your computer free from threats and damage.
Here's everything you need to know about malware and Windows 11.
Does Windows 11 need antivirus?
Yes, Windows 11 needs an antivirus program to protect it from dangerous websites, incoming attacks, and existing files that have been infected.
You may be wondering whether the native Windows Defender program is all you need. While it definitely continues to improve and can help in real-time prevention. No single antivirus is perfect, and Windows Defender is no exception. It is still possible for malware to evade detection by Windows, especially if it is a new and emerging threat.
Current best practice suggests using a second line of defense from a third-party antivirus tool. After testing all the leading malware solutions for Windows 11, here are the programs to consider in 2023.
What is the best Windows 11 malware removal tool?
The best malware removal tool for Windows 11 may depend on your individual requirements, but all of the following do a great job of detecting and removing known and emerging malware.
1. Bitdefender – Best Windows 11 malware removal tool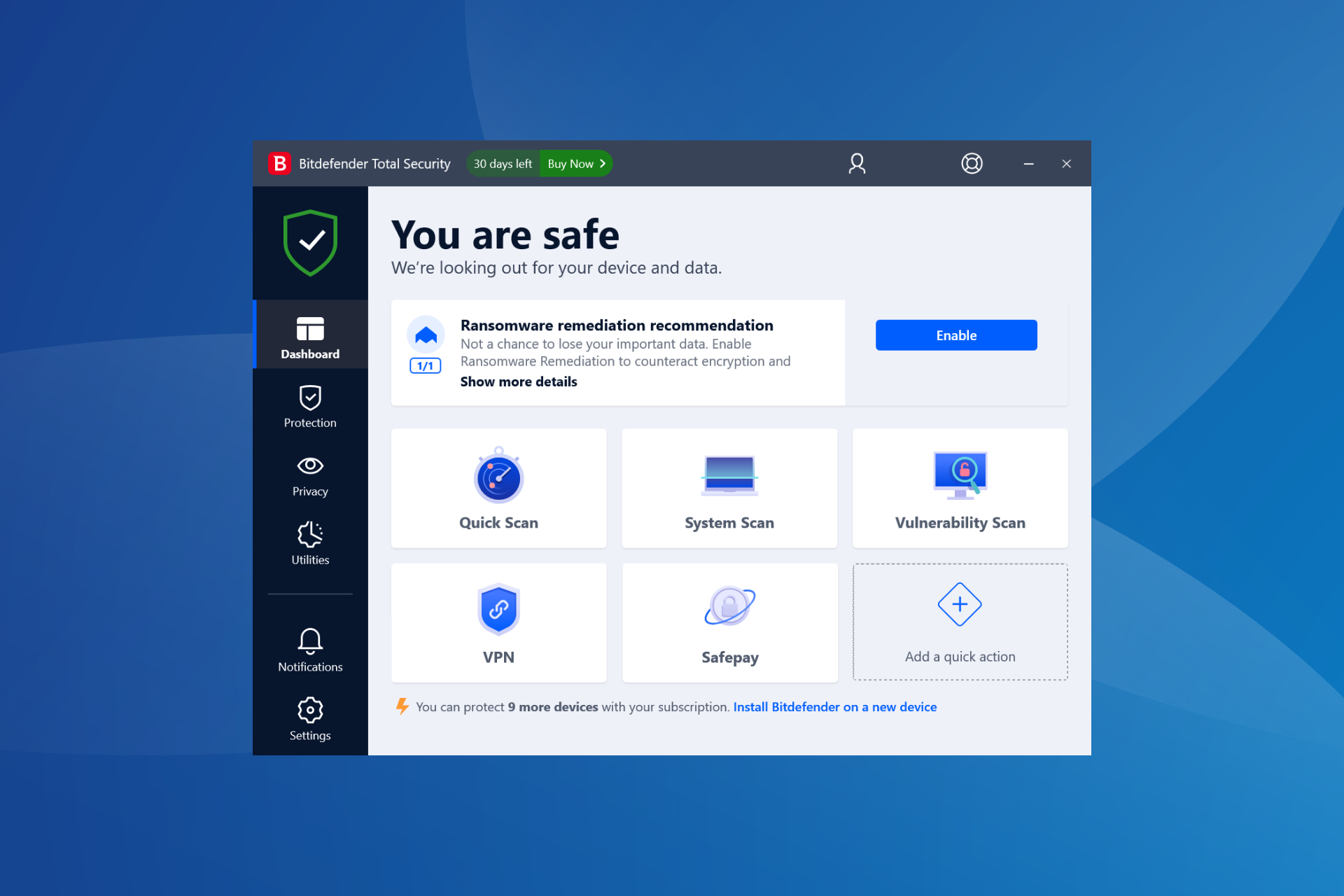 Bitdefender takes the top spot for Windows 11 thanks to its flawless malware detection rate, as well as great system performance and ease of use. Simply run a scan and it will find all known and zero-day threats. You can do this for free via a 30-day trial.
It runs in real-time, detecting any incoming malware as you browse the web or connect external devices. This includes identifying suspicious activity at the network level like sophisticated botnets. At the app level, it monitors apps and programs for suspicious behavior. Plus, it blocks phishing sites and dangerous URLs before they can load and cause damage.
It can even tackle the toughest rootkits by booting into a secure environment, neutralizing the threat, before recovering the system.
Bitdefender has little impact on system performance while running in the background because it optimizes itself for your specific hardware. It also knows not to interrupt with updates or non-urgent notifications when you're gaming or watching videos.
For base malware protection, Bitdefender Antivirus Plus is available for $19.99/yr. The $32.99 Internet Security plan unlocks parental controls and a firewall, while the $35.99 Total Security suite includes a device optimizer and syncing across all your desktop and mobile devices.
2. Fortect –
All-in-one PC optimizer and anti-malware tool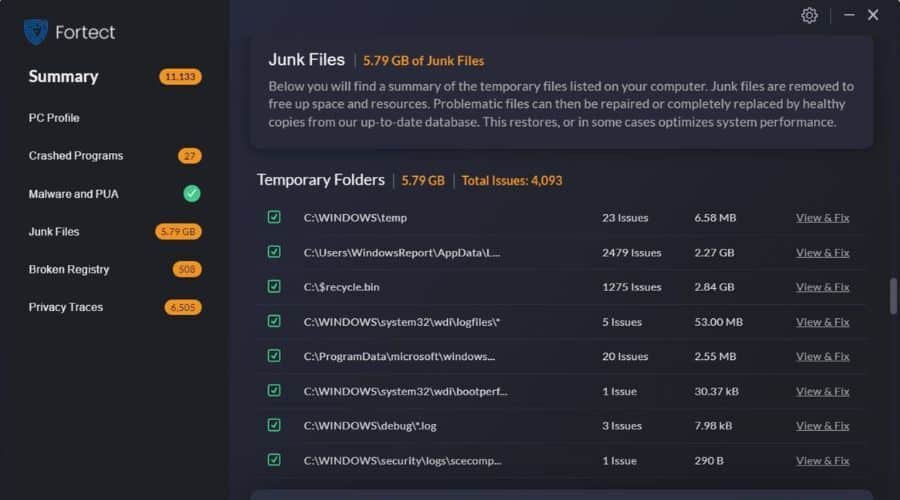 Fortect is an all-in-one PC optimizer tool that also works as an antivirus tool to protect your PC from online threats. Once you install this tool on your computer, you can use it to scan your computer regularly for malware, junk files, missing Windows registry and system files, and any other possible threats to your computer.
In the Fortect tool suite, you can access a wide range of tools placed in a simple interface. When you run a scan, it scans all the critical areas in your computer and categorizes them, making it easier for users to understand each type of problem.
Apart from scanning your computer for malware, Fortect also scans your computer for broken registry entries, missing DLLs, and corrupt OS files. Once identified, it can repair or replace these files, ensuring that your computer performs optimally. Fortect also maintains its own database of Windows files and components to ensure quick and efficient scanning every time.
3. Panda Dome – Best malware removal tool with built-in VPN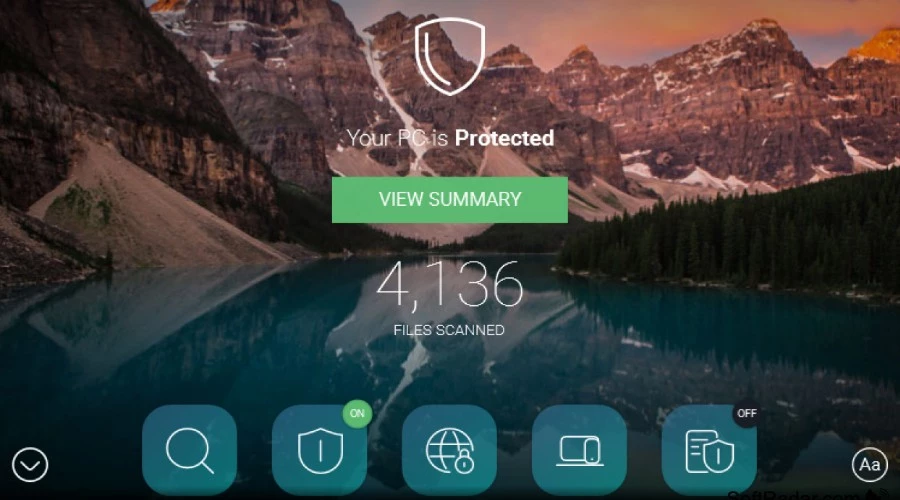 Panda's security software Dome offers a range of plans and features, but at its core is a powerful $19.20/yr antivirus and malware removal tool. This protects you against all threats, including viruses, rootkits, and ransomware.
It does this in real-time with safe browsing, as well as deep system scanning and monitoring of USB devices.
Independent test results show it to be effective against current malware and emerging threats, though it just misses the top spot due to a slightly less intuitive interface. It's also not the most efficient when it comes to system resources.
The $22.80 Advanced plan introduces personal data protection and parental controls, while the $30.10/yr Complete plan has a system optimizer to improve Windows performance.
For additional privacy, the $40.20 Total protection plan includes a VPN to encrypt your internet traffic.
4. TotalAV – Best malware removal tool for user experience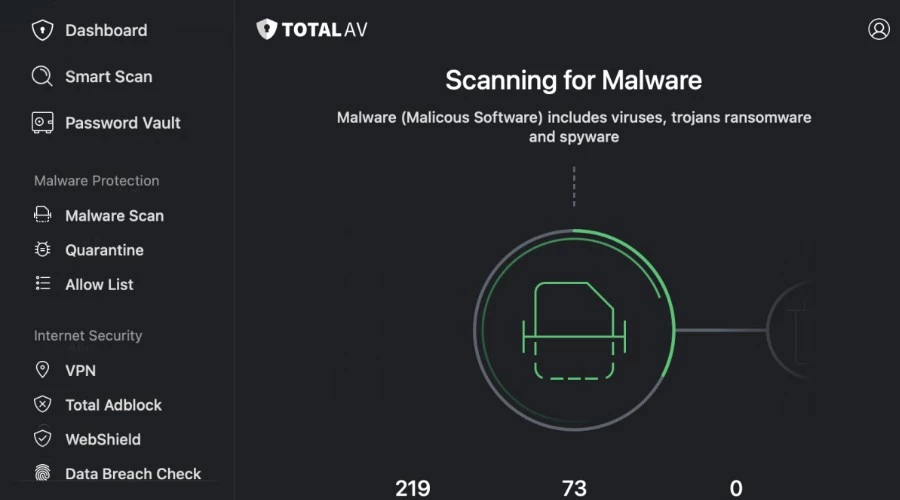 The latest TotalAV for Windows 11 provides a comprehensive anti-malware and security suite to protect your computer from viruses, ransomware, phishing attacks, and other online threats.
Features include a smart system scanner, real-time protection that blocks threats before they cause harm, and data breach protection. This feature monitors your email address and credit card numbers for any known data breaches so you can take action to protect yourself if your information is compromised.
While the standard plan includes system tune-up tools, disk cleaner, and browser cleaner, you can also pay more for an ad blocker, password manager, and other useful features.
Independent testing revealed solid scores when it was last evaluated in March and April, though it really stands out because of its modern and beginner-friendly interface.
Plans range between $29/yr for the core anti-malware features and $49/yr for ad blocking, password protection, and more.
5. Kaspersky – Best at using machine learning to detect malware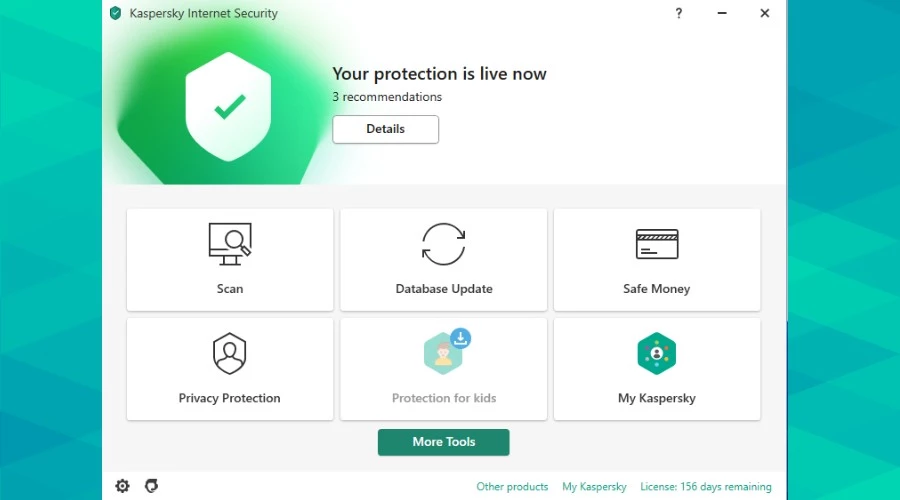 Kaspersky's tiered plans start with real-time antivirus protection, online payment protection, and system performance optimization. The latter helps minimize its impact on system performance while providing robust security. It includes features like performance optimization and gaming mode to enhance your computer's performance during resource-intensive tasks or gaming.
Kaspersky Standard ($38.48/yr) provides real-time protection against a wide range of malware threats, including viruses, trojans, worms, ransomware, spyware, and more. It scans files, applications, and web traffic to detect and block malicious code.
Furthermore, it uses behavior-based detection techniques to identify and block threats that may not be recognized by traditional signature-based antivirus methods.
The $52.99/yr Plus plan introduces a VPN and personal data leak monitoring. Meanwhile, the $74.99/yr Premium plan has advanced identity protection and its Safe Kids tool.
Kaspersky is one of the best at malware detection and removal, but it's priced too high for a lot of users.
6. Norton 360 – Best value Windows 11 malware removal tool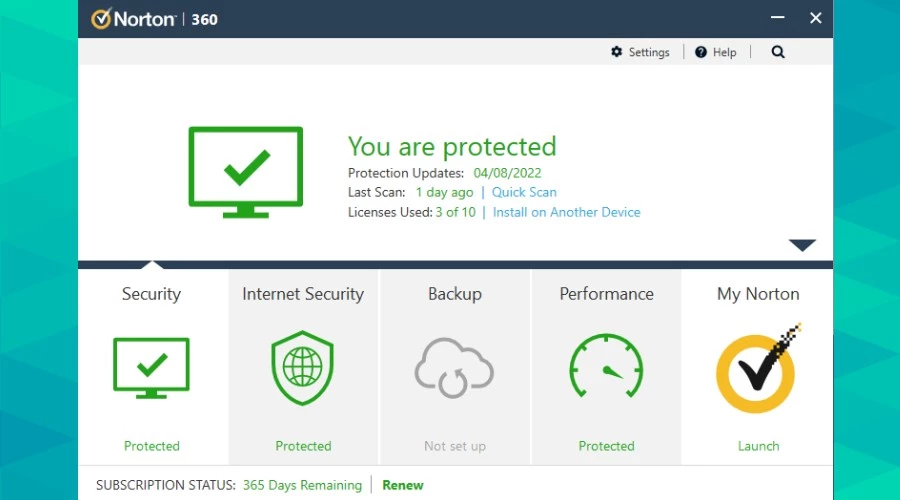 As one of the most well-known and long-running antivirus brands, Norton is still performing at a high level. For an affordable $19/yr, its Antivirus Plus offers real-time protection against malware, ransomware, hacking, and other nasties. It also includes features such as a password manager and cloud backups.
For $39.99/yr, the Standard Plan includes an additional VPN and dark web monitoring feature, which monitors personal data leaks. This also allows you to install the program on up to 3 Windows 11 PCs.
Other plans include parental controls and its advanced LifeLock identity theft protection.
For such a trusted name in the antivirus world, it's remarkably good value for money considering the great features available in its cheapest tier.
7. AVG – Best free Windows 11 malware removal tool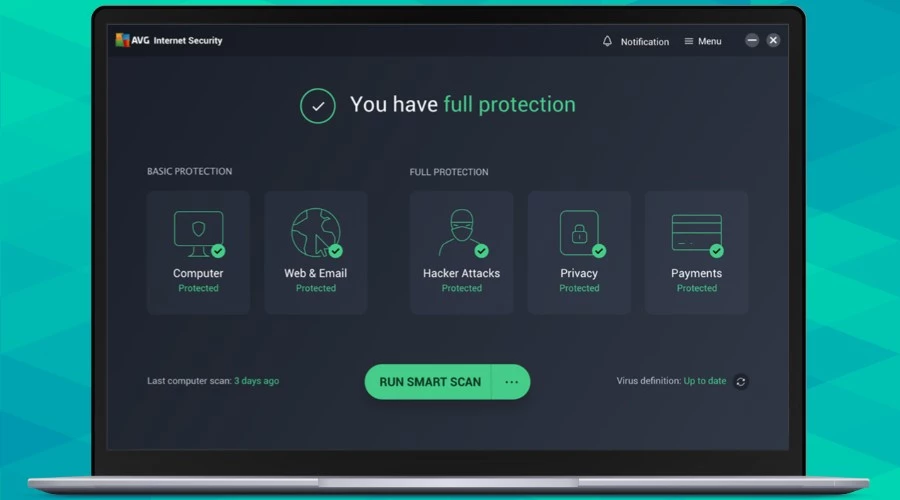 AVG Internet Security is designed to provide protection for Windows 11 computers against a comprehensive range of online and USB malware threats. What's more, this core functionality is absolutely free.
This means you can scan for malware and get real-time web and email protection without paying a cent.
Starting from $46.68/yr, you can unlock additional features such as online payment protection, a privacy monitor, and advanced hacking detection with a firewall and password protection. Parental control features enable you to manage and monitor your child's online activities, while webcam protection and a password manager enhance your online security.
Additional plans include PC optimization, such as junk file cleanup and performance optimization, to help improve your computer's speed and efficiency.
8. Avira – Best value monthly malware removal plan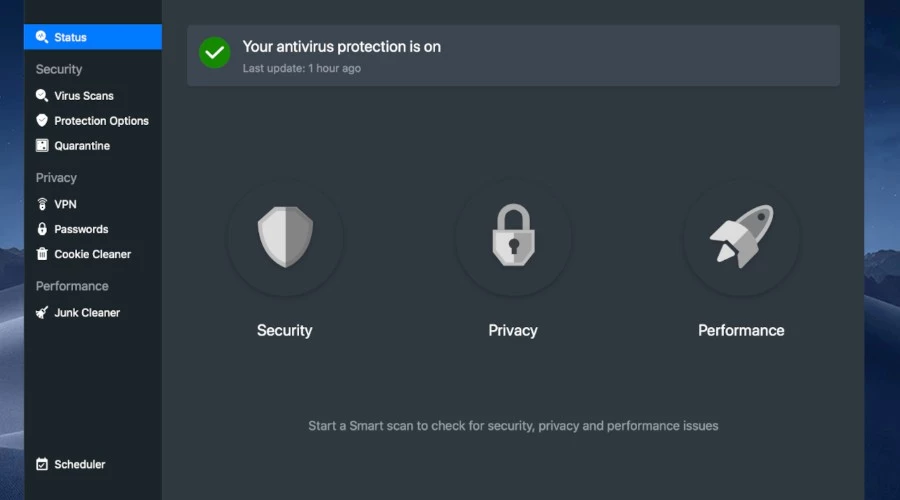 Avira Antivirus Pro offers scanning and real-time protection from all viruses, malware, ransomware, spyware, and PUP. It actively monitors your system to detect and block threats as they occur, including novel ransomware and zero-day exploits, of which it has top independent detection scores.
It also boasts a secure browser feature for online shopping and banking, ensuring that your financial transactions are protected from phishing pages, hackers, and other threats.
Avira's system optimization tools improve your computer's performance by removing unnecessary files and optimizing system settings. The program itself has a minor impact on system performance and does a good job of staying dormant when you're doing intensive tasks unless, of course, a malware threat is imminent.
Avira installs with just two clicks and has a very user-friendly interface on Windows 11. The one-click smart scan not only scans for malware but also detects privacy and performance issues too.
Avira stands out with a $4.99 rolling monthly plan instead of having to pay for at least a year in advance.
9. F-Secure – Best 30-day free trial for malware removal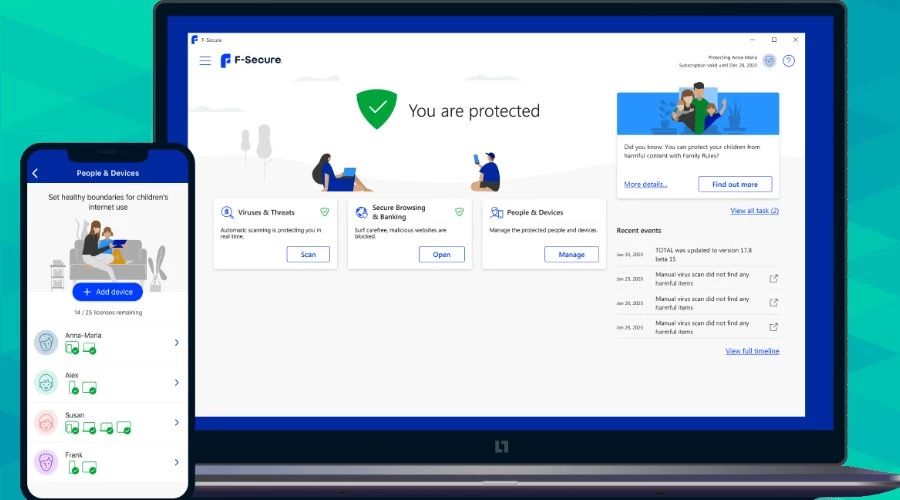 F-Secure Internet Security is a comprehensive antivirus and security suite available for Windows 11, with a full no no-commitment 30-day free trial. It has impressive malware detection rates and tons of extra features. It's also known for its user-friendly interface.
It auto-blocks dangerous apps and sites when shopping and banking to keep your financial data safe. Moreover, safe search results warn you about suspicious web pages before you click them by changing their color to red.
F-Secure's parental controls let you limit screen time, block inappropriate sites, and manage app installations.
10. Avast – Best malware tool with an advanced firewall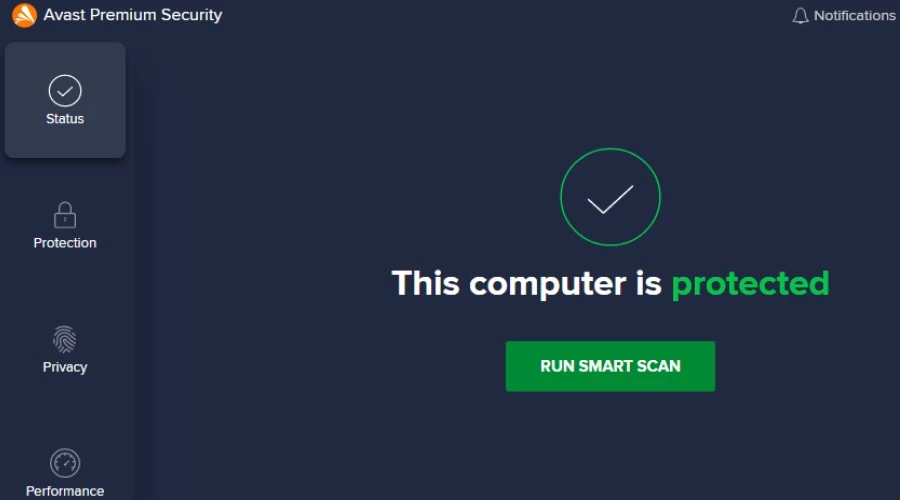 Avast's core anti-malware features are free on Windows 11, but the Avast One premium plans offer a lot of useful extras.
As an antivirus, it uses 6 layers of real-time protection to halt viruses, ransomware, and other malware in its tracks. Moreover, its advanced firewall feature prevents hackers and snoopers from compromising your Wi-Fi network.
The free version even has email protection, which scans incoming and outgoing emails and attachments for potential threats, while filtering out spam and phishing attempts.
For $50.28 a year, you get a VPN with 50 locations, password leak monitoring, ab blocking and tracker blocking, and a system cleaner tool.
Conclusion
If you browse the web a lot, a Windows 11 malware removal tool is always necessary to protect your system from a variety of malware and other threats. Bitdefender has everything you could need from an antivirus and broader security suite, but it's not the most affordable. Avast, F-Secure, and Kaspersky also rank high.
However, you may consider some of the other picks, such as Norton for $19 a year or AVG Free when on a budget. Meanwhile, Avira is great for paying monthly, while out of all the VPN solutions, Panada's topped the list.