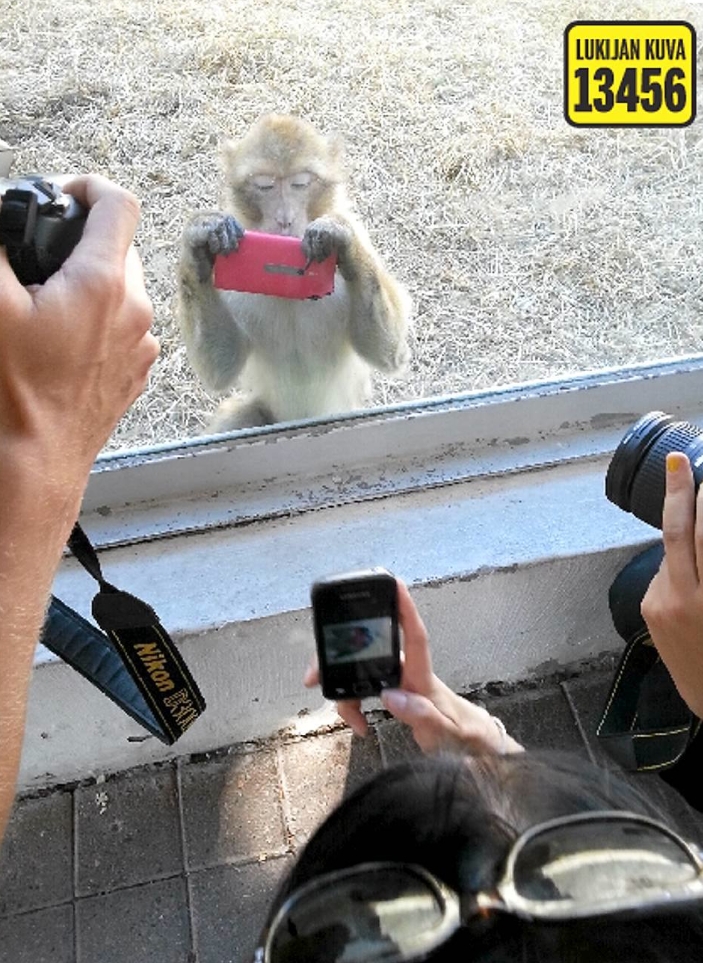 We posted on the weekend of the lost Nokia Lumia 800 which ended up being claimed by a monkey at a zoo in Helsinki.
Now Iltasanomat.fi reports that the animal and its phone has become some what of an attraction, and that the monkey has even learnt to imitate the crowds taking pictures of it with their phones.
Unfortunately the newspaper also reports the monkey has gotten bored of its new toy and has finally dropped it.
I guess its time for that Nokia Lumia 925 upgrade… 😀
Thanks aaaneh for the tip.