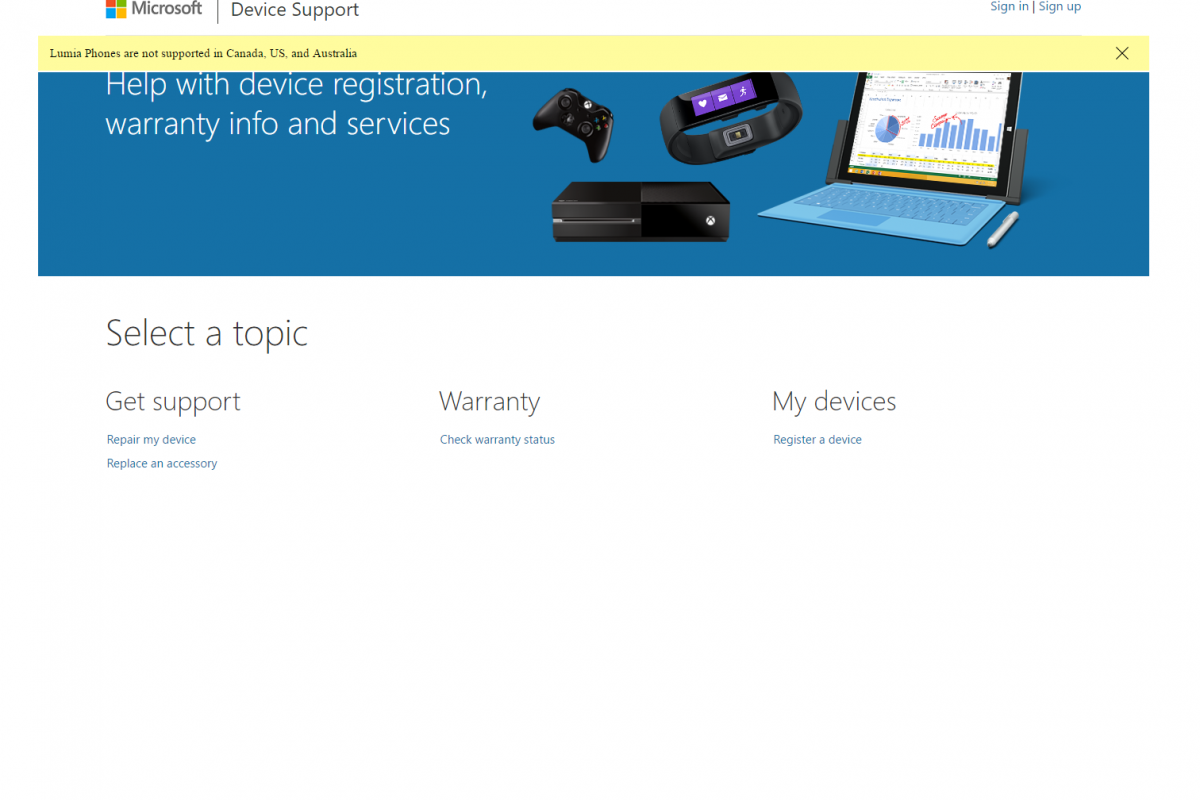 Earlier this week, while Microsoft was reassuring business users that they planned to support Lumia devices in the present, with updates and new devices, another message was being sent to users who were using Microsoft's device registration portal. The message which still sits on a bright yellow banner on Microsoft's page reads "Lumia Phones are not supported in Canada, US, and Australia".
Gallery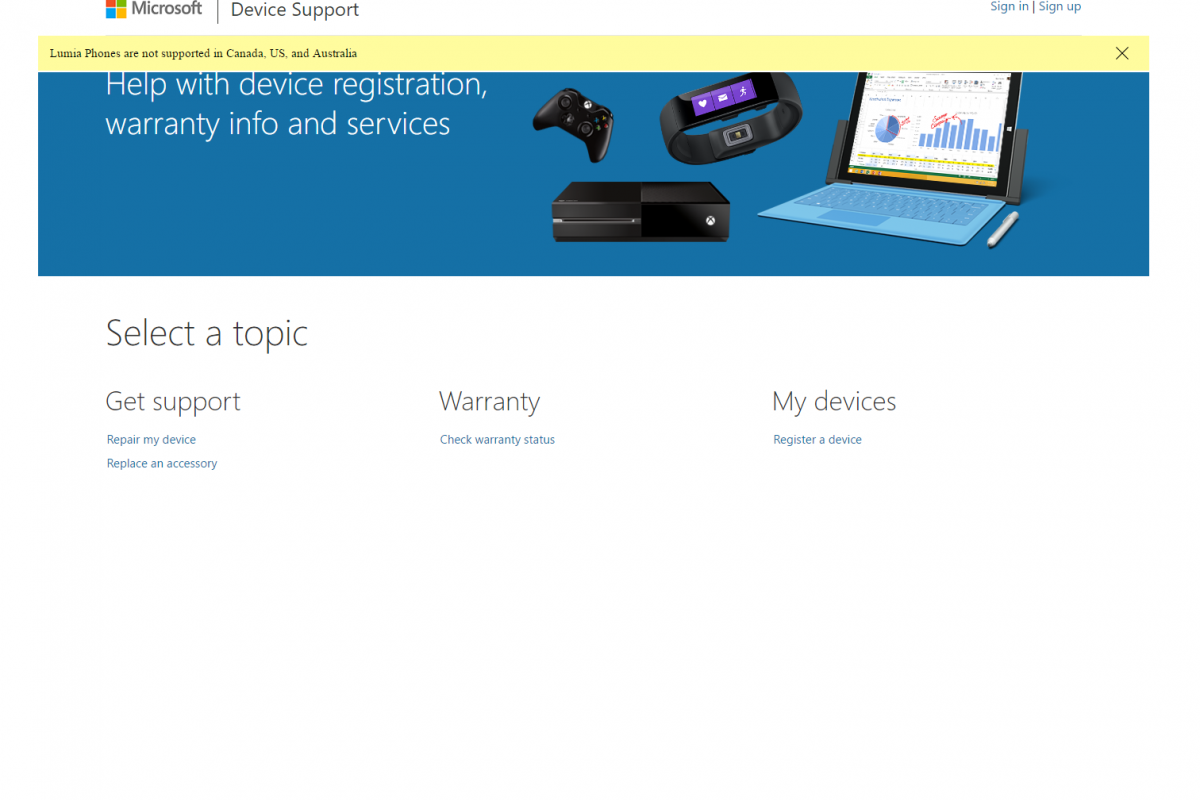 Clearly, this makes no sense. Microsoft cannot not support its devices in the UK, Canada, and Australia considering it sells them there and still does at this very point in time.It also cannot refuse to support devices before a year's period, so something was definitely screwy. We got in touch with Microsoft support as soon as it was brought to out attention, and oddly enough, they too didn't know what happened. Microsoft "definitely" support its Lumia devices in those regions, so the incident was logged and escalated.
That phrase actually pertains if you want to have your phone a repair. For US, Canada and Australia there is different website where you can ask a repair that's what the statement on the website trying to tell to the customer.
Poor communication kills. The website Microsoft intends Lumia users in those regions to go to for support is actually this one, which is accessible from the other Lumia support website should you want to troubleshoot your device. However, it doesn't actually say that it doesn't tell users anything. It offers them information that their devices are not supported by Microsoft, and nothing else. I would have expected a link to the alternative website, but that was just too much effort.
The bottom line is, Microsoft still supports their mobile devices, even if it doesn't look that way at first glance.