Selfie Stick Support comes to Windows Phone
A major barrier to the adoption of Windows Phone may just have fallen by the wayside.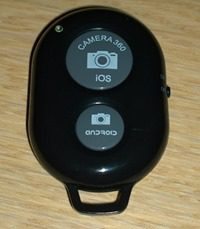 No, we are not talking about Snapchat, but rather the lack of support for the remote shutter in ubiquitous Selfie Sticks.
With the latest update to Lumia Camera 5, available to only a limited number of handsets, and Windows Phone 8.1 GDR2 (also available to only a few devices) Windows Phone users are now finally able to take perfectly framed pictures of themselves.
The feature appears to work with the bog standard Android-focussed remote shutter button (not the iPhone version), and from the attached video appears to work rather well on the Nokia Lumia 930.
Before our readers rush out to snatch up a selfie stick, remember this cautionary tale…
Thanks Paul for the tip, screen shots and great video demo.