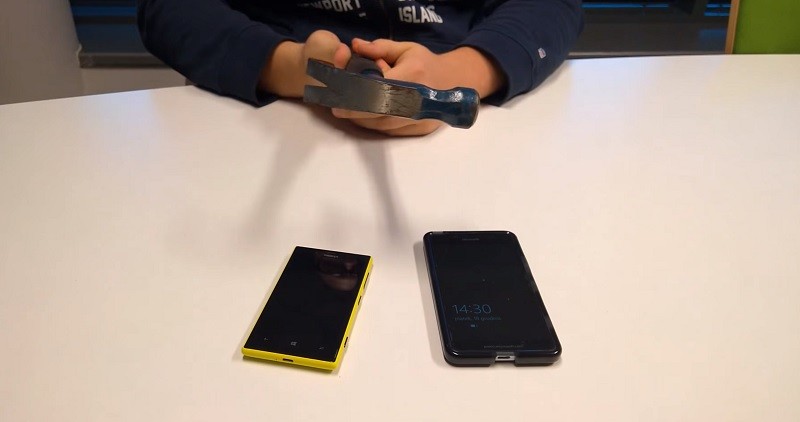 The good folks at Battery Super Saver, who has been doing a great job demonstrating the features of Microsoft's new flagships while also promoting their app, have posted another video of the Lumia 950, this time testing the device's durability by putting it through its paces, dropping it from a desk onto a carpet, concrete surface, down the stairs, running it over with a car and eventually hammering it with some rather scary tools.
They cheated only slightly by putting the device in a case + screen protector, but I don't think this is any more than our readers would do routinely.
See how it survived in the video below.
Show your appreciation by checking out their app here.