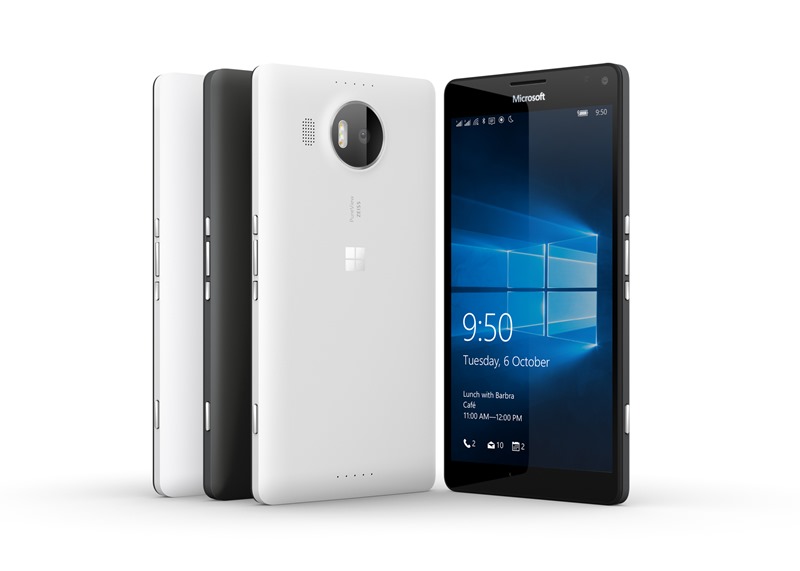 ANATEL, the Brazilian's government agency for regulatory issues regarding telecommunications, has added Lumia 550 and the Lumia 950 XL Dual-SIM version (RM-1116) to the list of certified devices in the country. That means that both devices are ready to be officially sold to customer by Microsoft and its partners.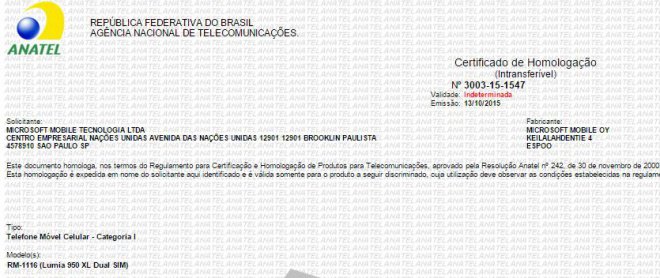 It's nice to see that the Dual-SIM version of the 950 XL will land in Brazil. Dual-SIM is a must-have among buyers here, and unfortunately it is rare to see a flagship device carrying two SIMs at once. Because of carriers' practice of providing large discounts or even free calls between users in their own network and charging absurd prices for calls to other carriers, it is common to see people having 2, 3 or even more SIMs of each carrier.
No information about availability and pricing are available yet, but as soon as they are we will let you know.