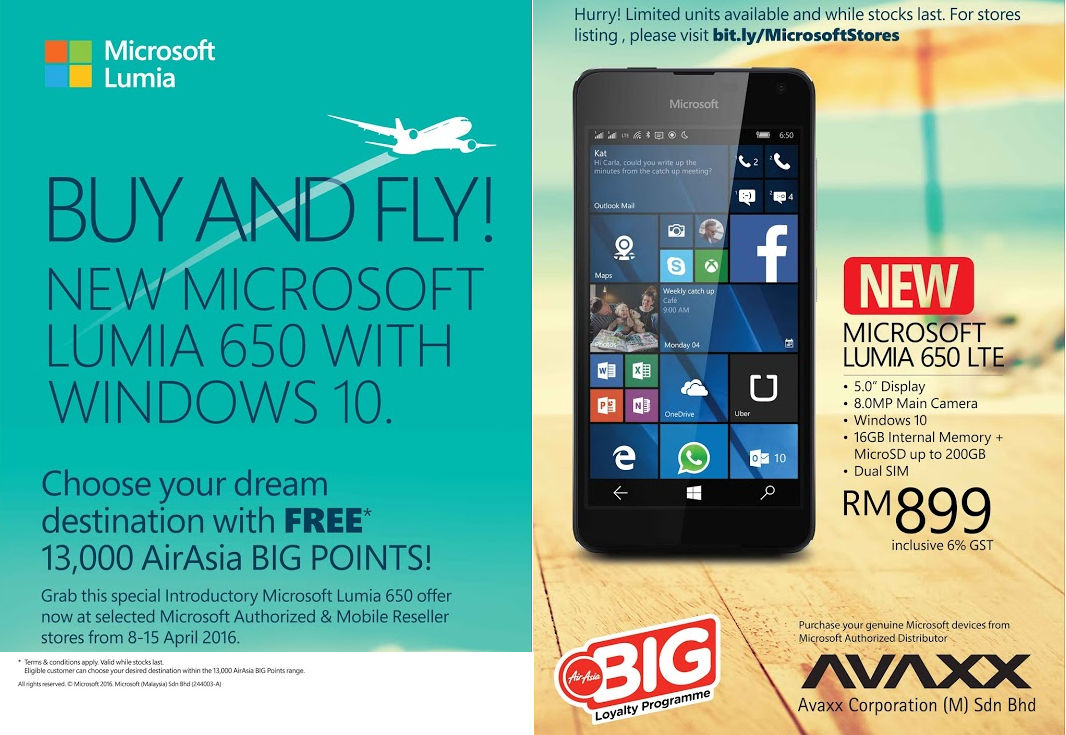 On their Facebook page Microsoft Malaysia has announced details of the coming availability of the new Lumia 650 Windows 10 Mobile handset.
The dual-SIM handset will be available via authorized Microsoft retailers on the 8th April for RM899 ($231) and will come with 13,000 AirAsia Big Points for a week after launch.
The handset features:
5-inch 720P AMOLED display
Snapdragon 212 SoC
1 GB RAM
8MP f2.2 rear camera
5MP front camera
16GB expandable memory
2,000mAh battery
LTE
142 x 70.9 x 6.9mm
A list of authorized retails can be seen here.
Source: Megapowertech
Via: WindowsLatest.com