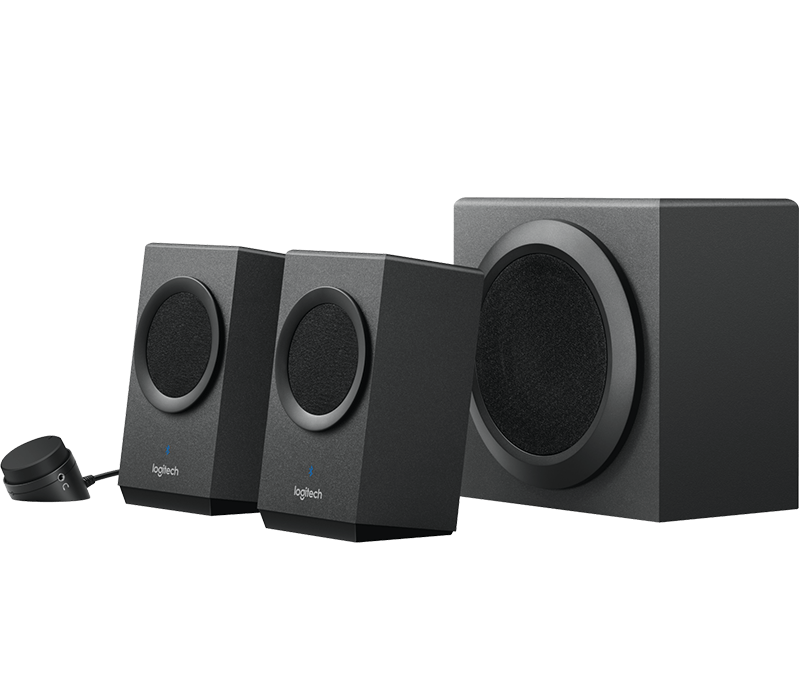 Logitech today announced the Logitech Z337 Bold Sound desktop speaker with Bluetooth support. With Bluetooth support, you can easily stream audio from any Bluetooth enabled computer, tablet or smartphone, and switch between them effortlessly. 80 Watts Peak/40 Watts RMS power delivers maximum loudness via two satellite speakers and a large subwoofer. In addition to the wireless connection, you can also connect the Logitech Z337 to your content source via either a 3.5mm or RCA input.
The speaker also features a control pod that you can put in a convenient spot for easy access to essential speaker controls, such as power, volume and Bluetooth pairing, along with a headphone jack for those times when you want to listen quietly. A dedicated knob on the back of the subwoofer lets you adjust the bass level.
The Logitech Z337 Bold Sound with Bluetooth is expected to be available beginning in September for $99.99.