One of the less talked about features of Windows Phone 8.1 is the inclusion of universal search. With 8.1, you can finally search the following all at once…
Contacts
Messaging (SMS)
Email
Apps
Music
Calendar
Settings
Universal search is accessed by pressing the Search key and then typing in a query, like a name of a song. Then you have to swipe left to the "phone" pivot where it will locally search your device.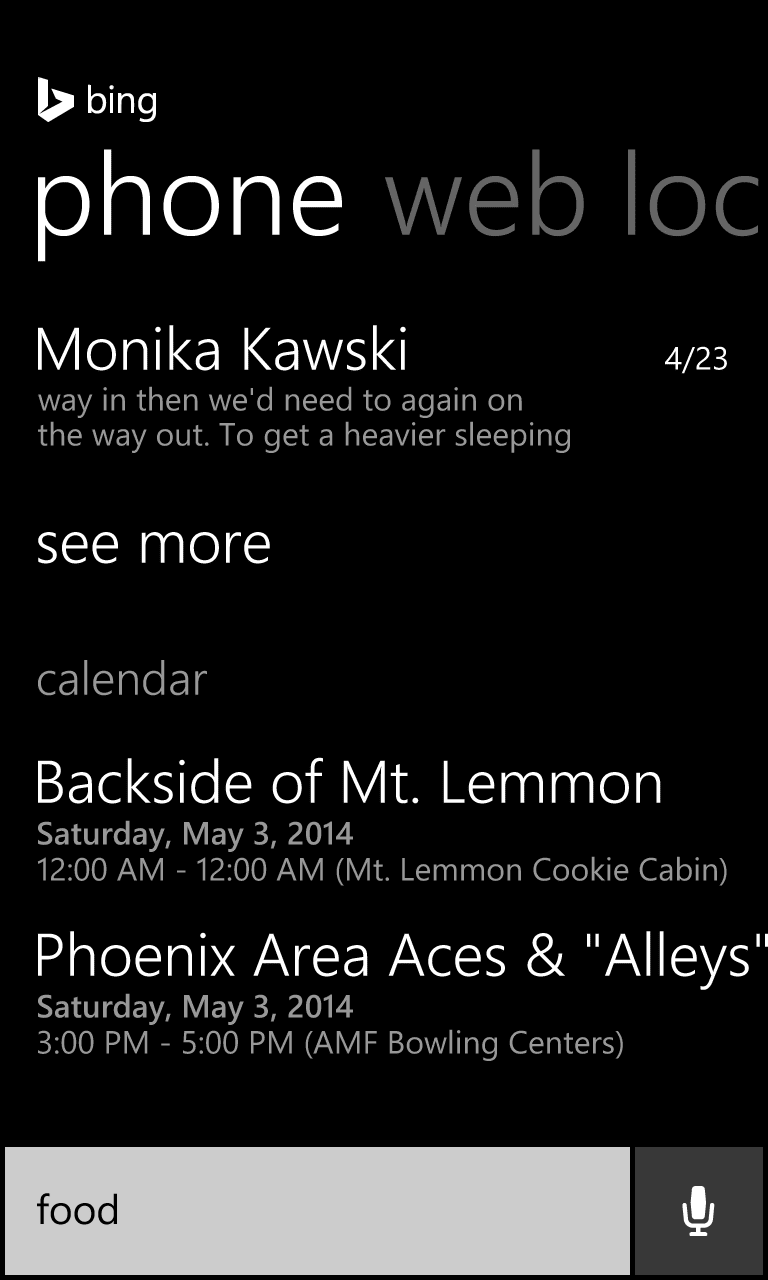 The phone search is powerful and functional, but can be slow to access. It takes a number of taps to actually get to the results. When you press the search key, you first have to tap the search box (the keyboard doesn't automatically pop up). Then, after you search, you have to swipe to the left.
The searches themselves are a bit slow too. It takes nearly 3 seconds for search results to load on my Lumia 920. And results don't automatically filter while you type. A better search system would automatically start displaying contacts as you type, so you don't have to write the entire name "Andrew" before seeing and clicking on the result.
Nevertheless, it's great to see that Microsoft has finally added universal search. All they need to do is make it more accessible and faster.