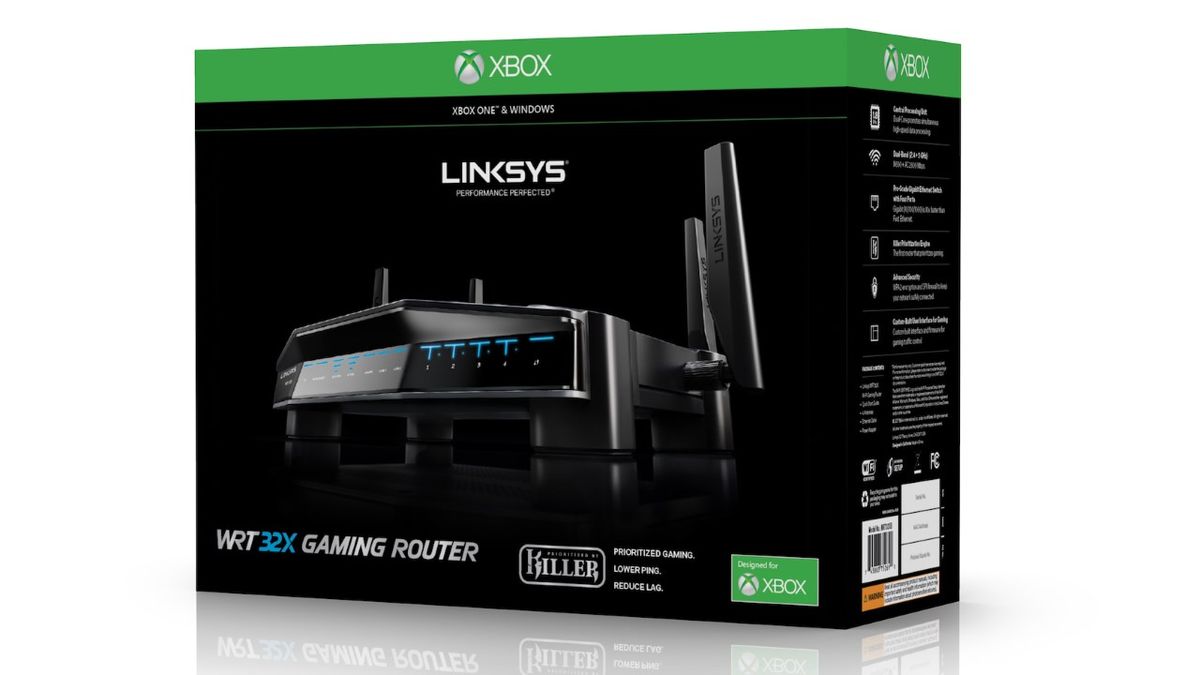 Are you ever frustrated with the speed of your Xbox One connection while playing online? Well Microsoft and Linksys have partnered up in an attempt to fix that. Linksys revealed today a new WRT32XB router that's specifically designed for gaming on Xbox. (via GamesRadar)
The Linksys WRT32XB will feature official Xbox branding unlike the regular WRT32X router already on the market. According to Linksys, the WRT32XB uses Killer networking technology which automatically prioritizes its connection with the Xbox One family of devices. This is meant to reduce "peak ping" by as much as 65%.
Killer networking tech is in the original WRT32X router, this newer version just happens to be more Xbox-oriented. It sports four external antennae, four gigabit ethernet ports, a USB 3.0 port and eSATA/USB 2.0 port, and has dual-band 2.4 GHz and 5 GHz support.
If you're a serious Xbox gamer, it seems like an appealing product, but it also comes at a price. The Linksys WRT32XB is priced at $299 and is set to release next month in February. The non-Xbox version also costs the same amount, though Amazon is currently offering it for $249.99.
For casual gamers and enthusiasts, this seems to be an item you're better off giving a pass on unless you have $300 extra just lying around. For that much, you're over halfway to purchasing an Xbox One X if you haven't upgraded yet.