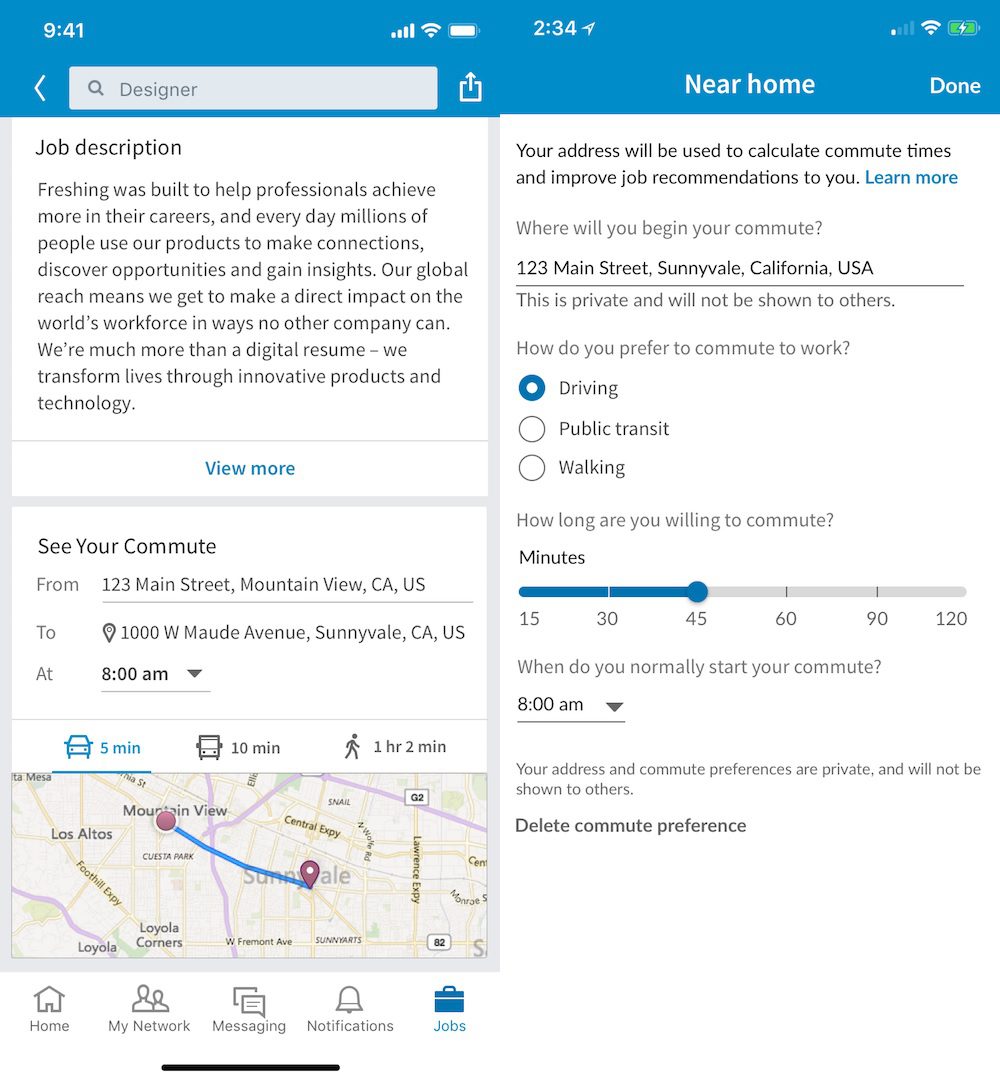 LinkedIn today announced a new feature called "Your Commute" that will help job seekers to know their potential commute time, whether they are walking, driving or taking public transportation, while they are searching for a job on LinkedIn.
Here's how to use this feature:
When you visit job listings on LinkedIn from your mobile phone, you'll start to see a "See Your Commute" module. From here you can enter your address to calculate how long it would take you to get to your new office walking, driving or on public transportation.
LinkedIn is also working on the feature to save your location information locally on your phone so you don't have to enter it every time. There's also an option to set your commute preferences within Career Interests dashboard so that LinkedIn will display relevant job recommendations.
In addition to this new feature, LinkedIn already allows its members to see salary insights, how their skills and experience match with what the role requires, who can refer them to the role, and information about the company and potential team. The best part is that all these information is available in the job listing itself.