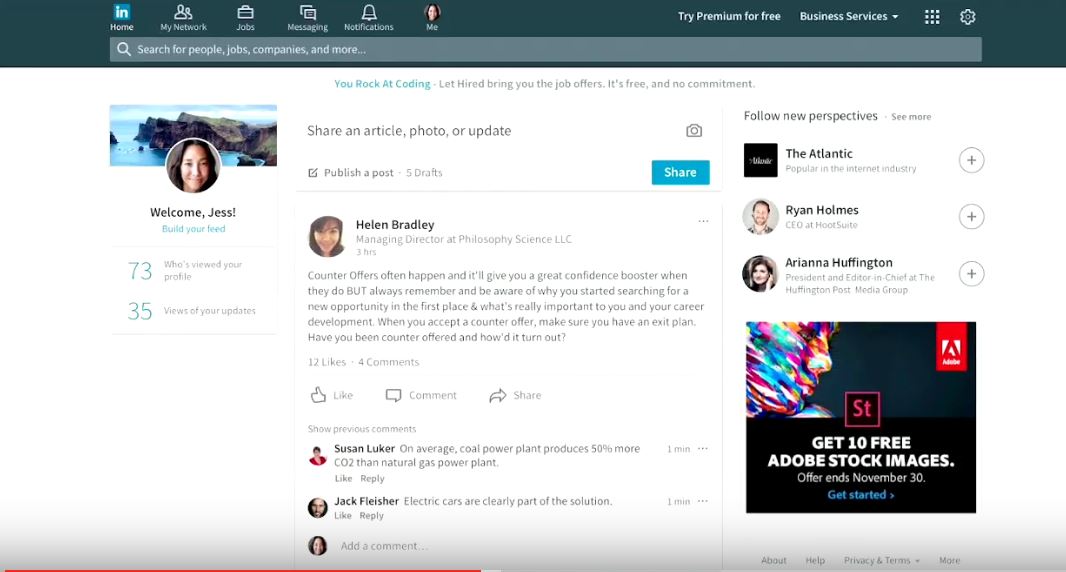 In their press event today, LinkedIn said that they saw a 240 percent increase in the number of messages sent, and half of their active members are using their messaging platform every week after the rehaul of their messaging platform last year. Today, they announced some new features to make their messaging platform even smarter.
You will be able to soon message a connection wherever you may be on LinkedIn without losing the context. The messaging window will appear like the above.
The Messaging window is just not a static list of recently messaged member names. The list changes according to the page you visit on LinkedIn. For example, if you are interested in a job listing on LinkedIn, LinkedIn will automatically display the member who will be more appropriate to help you on this particular listing. If the job listing is about AI, people in your connections list who is also working on AI will appear there.
They also demoed their messaging bot technology. LinkedIn Bot will help you identify and schedule a time that works for a meeting. The official LinkedIn Assistant can be brought into a conversation by typing "@lnbot". LinkedIn Bot will have access to your Google or Outlook calendars. So, if you ask it to find a meeting time, LinkedIn Bot will go through the calendar data of both the person and gives them the available timings to select from. It also suggests in selecting the meeting location.
LinkedIn believes this combination of bots and messaging on LinkedIn could be game changing and will something our members can use daily.