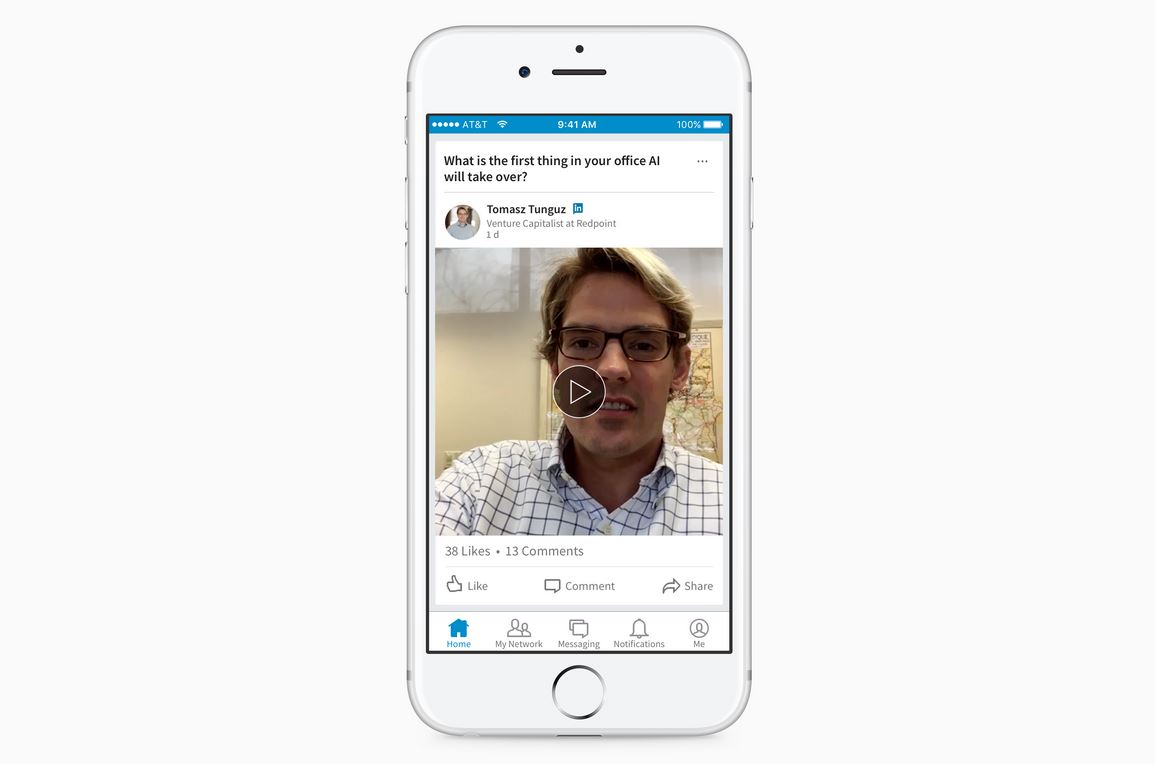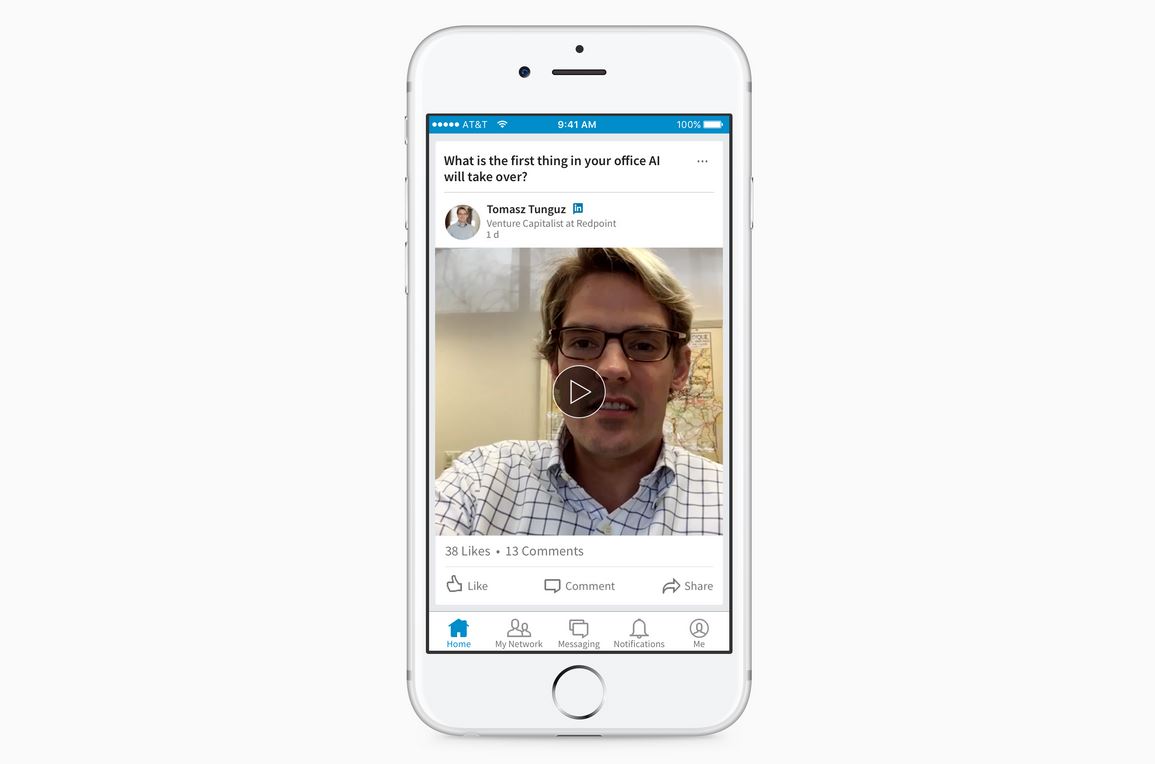 LinkedIn today announced introduction of 30-second videos from LinkedIn Influencers. For now, they invited more than 500 Influencers on LinkedIn to share their thoughts on trending professional topics and news, ranging from diversity and workplace culture, to education and innovation.
Curious to get tips from Naomi Simson and Guy Kawasaki on how to ace your next pitch? Or perhaps you'd like to hear from KIPP co-founder Mike Feinberg and edX CEO Anant Agarwal about how they think colleges should measure success. With videos like these, you'll get an intimate look at where they work and hear their honest thoughts on topics central to the professional world, such as these videos from Reid Hoffman, Leila Janah, and Tomasz Tunguz on how article intelligence will change the workplace.
This is similar to how Facebook Video works. When an Influencer you follow posts a video, that video will appear directly in your LinkedInfeed. Once you reach the video response page, you can dive in to see what other Influencers have to say about that topic, weigh in with a comment, and respond to comments from other members. Right now, the ability to create video content is currently only available to Influencers, but anyone can follow an Influencer at any time to engage with their content, either from their profile, the feed, or their video.