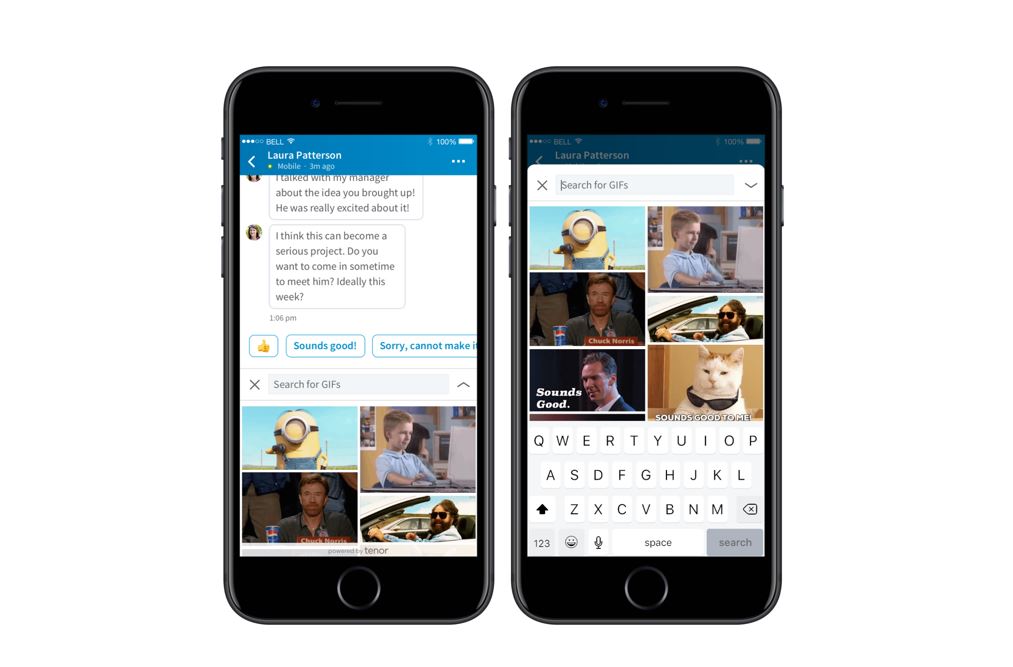 LinkedIn today announced that they are adding the ability to use GIFs in their messaging experience. They have partnered with GIF provider Tenor for this native integration. Using this integration, users can quickly search for GIFs straight within messaging and send inline to others.
What better way to congratulate a coworker on their recent promotion, say "Thanks!" to a colleague for an introduction to one of their connections, or show excitement for a catch-up with your former teammate?
This GIFs support in LinkedIn Messaging is now rolling out to LinkedIn members and it will be available globally in the coming weeks.
Source: LinkedIn