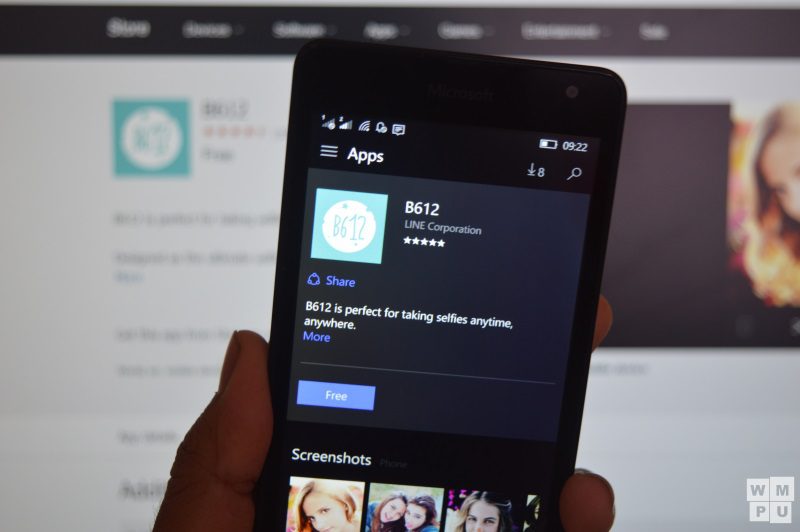 Line recently launched its B612 app on the Windows Phone Store. The app has a weird name, but it's aim is (sort of) good. It's basically a selfie app which comes with a number of filters and other features such as a timer. Here's the feature list:
Rear camera support: Swipe the screen from top to bottom to show your friends the world through your eyes.
Random filter: Sometimes it feels like it can take an eternity before you find just the filter you're looking for.
Just tap the random button! B612 also remembers which filters you like using most and selects them for you.
Vignette: This feature is perfect for darkening the borders of photos to bring out what's truly important.
Each vignette automatically adjusts to the filter you're using.
Collage shot: Show everyone a glimpse of your universe by putting your smiles together into one photo. Create 3D pictures that stand out with this feature.
Timer: 2 Seconds, 5 Seconds… Strike the perfect pose before the shutter comes down!
Share: Post your pics and share them easily on Facebook, Twitter, and even Instagram.
The app is available on the Windows Phone Store for free, and you can grab it from here. And don't forget to tell us what you think of Line's new app in the comment section below.
Thanks for the tip, MohammadMSFT!