LG's rollable smartphone has been gaining momentum, with reports that the smartphone, code-named Project B and like the Wing, part of LG's Explorer project, would be on sale early next year.
We have earlier seen renders of the device based on a design patent.
Now LetsGoDigital reports that LG has filed a trademark for a device which could only be the same handset.
Filed on the 2nd November, the name "LG Rollable" was registered with the EUIPO (European Union Intellectual Property Office) with the following description:
LG Rollable trademark description: smartphones; digital mobile phones; electronic touch screen pen for smartphones; earphones for smartphones; wearable smartphones.
The LG Rollable features a rolled-up OLED display in a metal housing which is actually two frames in the same handset, connected by a special spring-loaded mechanism.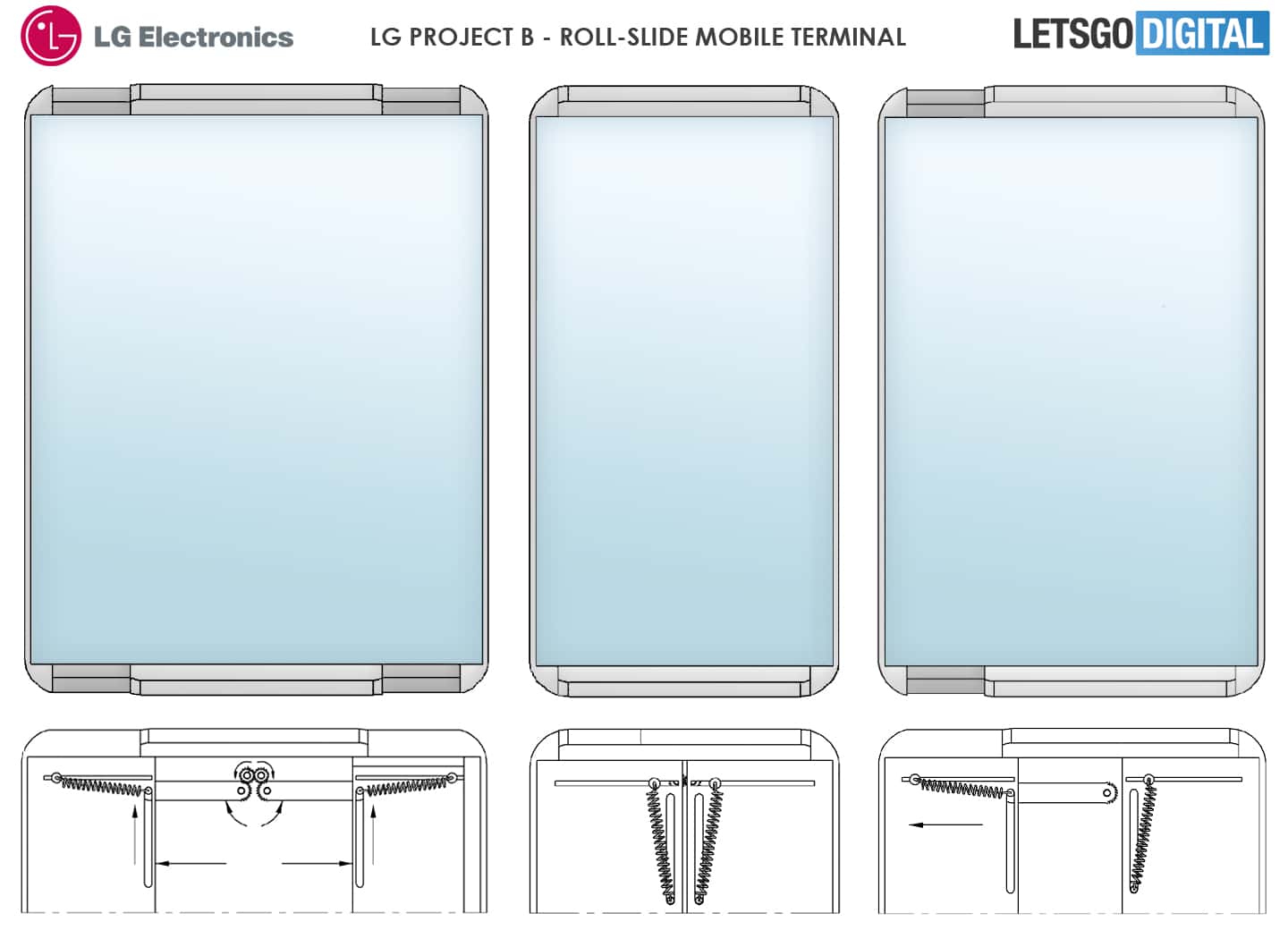 Because the flexible screens are stored at the edges of the device they take up very little space and do not compromise the internals much. The mechanism is still however able to increase display area by up to 100%. This is an improvement on an earlier design which saw the flexible screen stored in the middle of the device.  The clever mechanism (above) uses gears to allow the screen to extend out in a controlled manner and reminds us somewhat of the teardown of the LG Wing seen recently. Users will be able to pull out either both sides or each side individually. When closed the flexible screen will remain protected in its housing and by the metal frame at all times.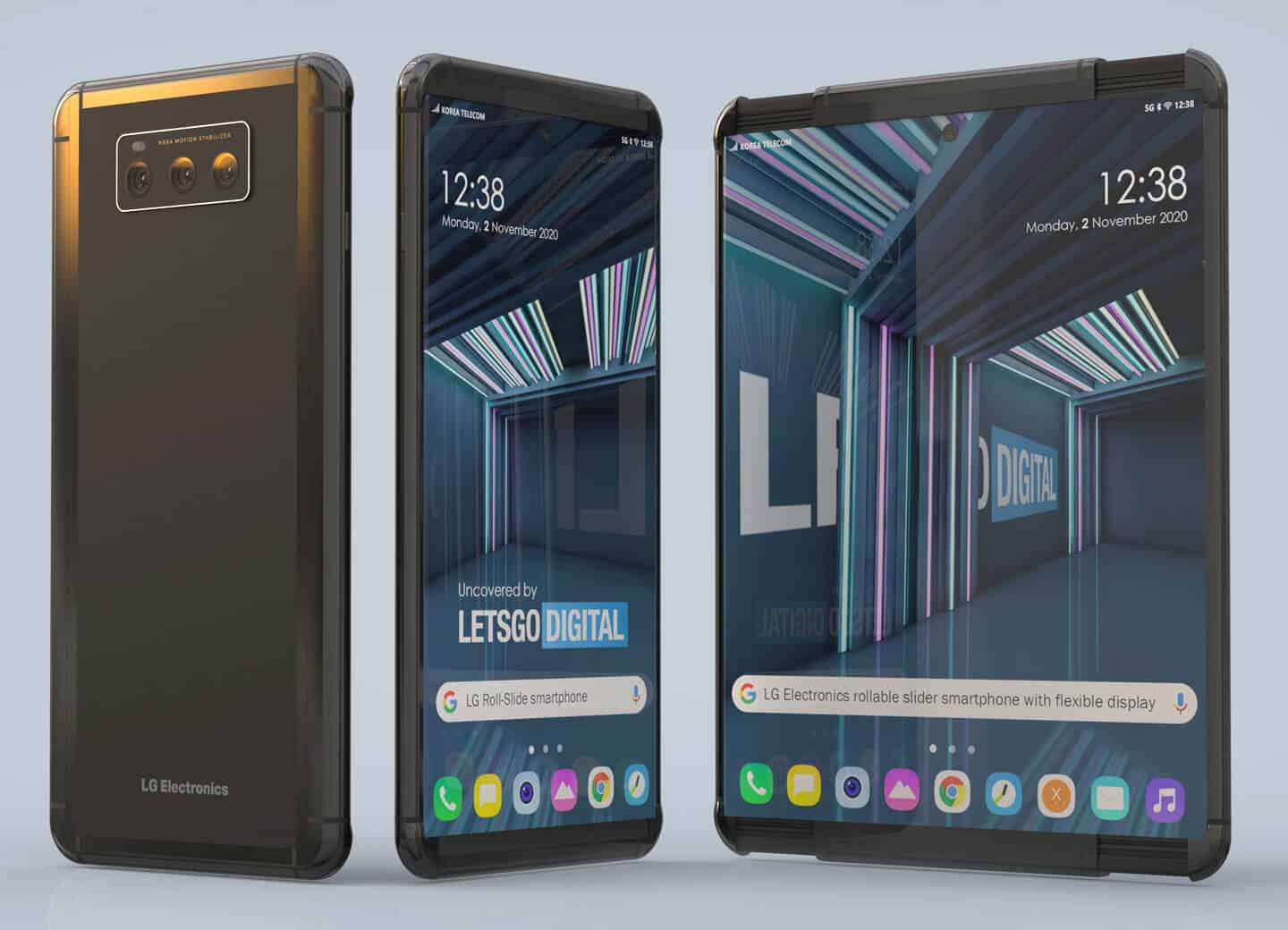 The design avoids the big issue of a crease at a specific folding point caused by a folding display and ensures longer life, as LG noted in their patent.
An earlier patent notes that LG would adapt the Android OS to the design, for example presenting additional controls when the screen is extended, or a soft keyboard which does not intrude on the screen content.  We have already seen the extensive customization work LG performed on the Wing as an example of what the company is capable of. The larger screen could also be used for multi-tasking for example.
The patent shows an otherwise standard design with triple camera cluster: a 64-megapixel wide-angle camera, a 12-megapixel ultra-wide-angle camera with a Hexa Motion image stabilization sensor and finally a 13-megapixel ultra-wide-angle camera. This is similar to the LG Wing device.
Recent rumours have suggested we would see the LG Rollable hit the market in March 2021.
With the device becoming more real, would any of our readers consider this device? Let us know below.