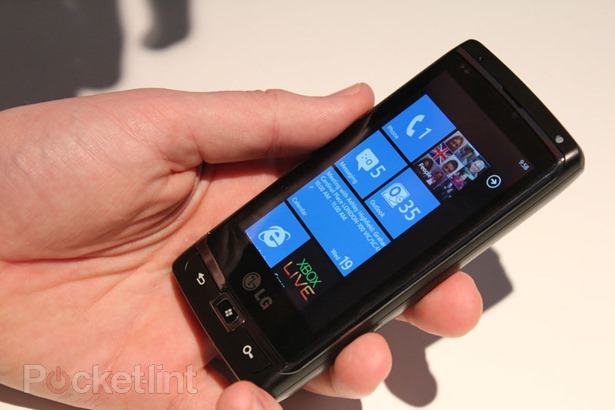 Just in time to try and distract us from the poor Windows Mobile showing in Q1 2010, Microsoft has shown off the LG Panther to the PocketLint crew in UK.
They report the handset worked smoothly, and that many of the major features were up and running, and that the handset will be one of the launch devices.  We have heard separately that September is still being mooted as a possible date for the Windows Phone 7 coming out party. The handset was at the stage that the Microsoft exec was using it as his main device.  ElectricPig, who also had a hands-on, report the device felt "finished, with a sturdy sliding mechanism and decent landscape keyboard".
Alex Reeve, the organisation's UK Mobile Business Group director, also confirmed the Zune Music Store will be available in UK before the release of Windows Phone 7 handsets.
One nice feature they also revealed is that the Zune app will add meta data, including album art, to mp3s which lack them.
See the gallery after the break.
[showtime height="450″ width="620″]
Press Play to start the Gallery
Read more and see more pictures at PocketLint here and ElectricPig here.