The AT&T leak has been very productive, but who would have thought it would give us our first Windows Mobile 7 phone leak? It seems however that LG has the honour of being the first company to have a Windows Mobile 7 phone on the shelves, although likely much later than the end of September as planned.
The LG Monaco features a speedy Snapdragon processor powering a 3.2 inch WVGA screen with 262000 colours (does this mean the 16 bit barrier has finally been breached in Windows Mobile 7) and as a unique selling point, will be sold with a Pico-projector as a possible accessory.
The device is otherwise pretty well specified, and is a svelte 15,6 mm, despite featuring a slide-out keyboard.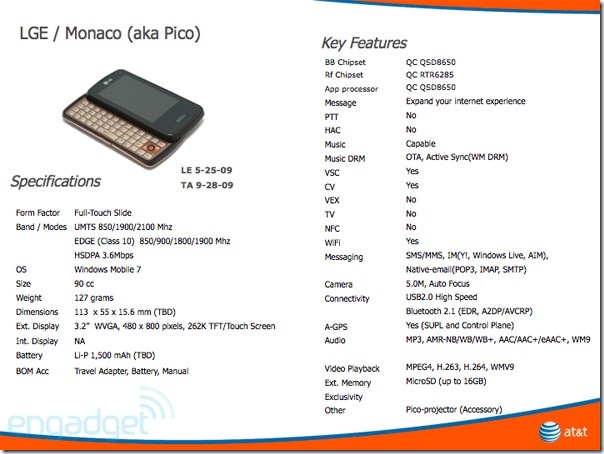 Via  EngadgetMobile.