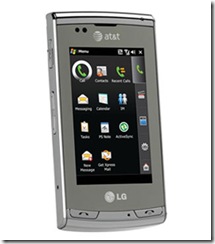 Now having an HTC smartphone does come with certain advantages, the main ones being dependent on the OEM who sold you the device for updates, due to the lack of hacked ROMs.
Thankfully Workingman has tipped us of to the creation of a new ROM flasher for the LG Incite which brings both Windows Mobile 6.1 custom ROMs and full Windows Mobile 6.5 ROMs.
Read more here at LG-Incite.com for more information and download links.
Thanks Workingman for the tip.