The current Windows Phone camera flagship is the Nokia Lumia 930, now more than a year old.
That has given its competitors plenty of time to catch up, as shown in the comparison picture at a 100% crop, done by All About Windows Phone.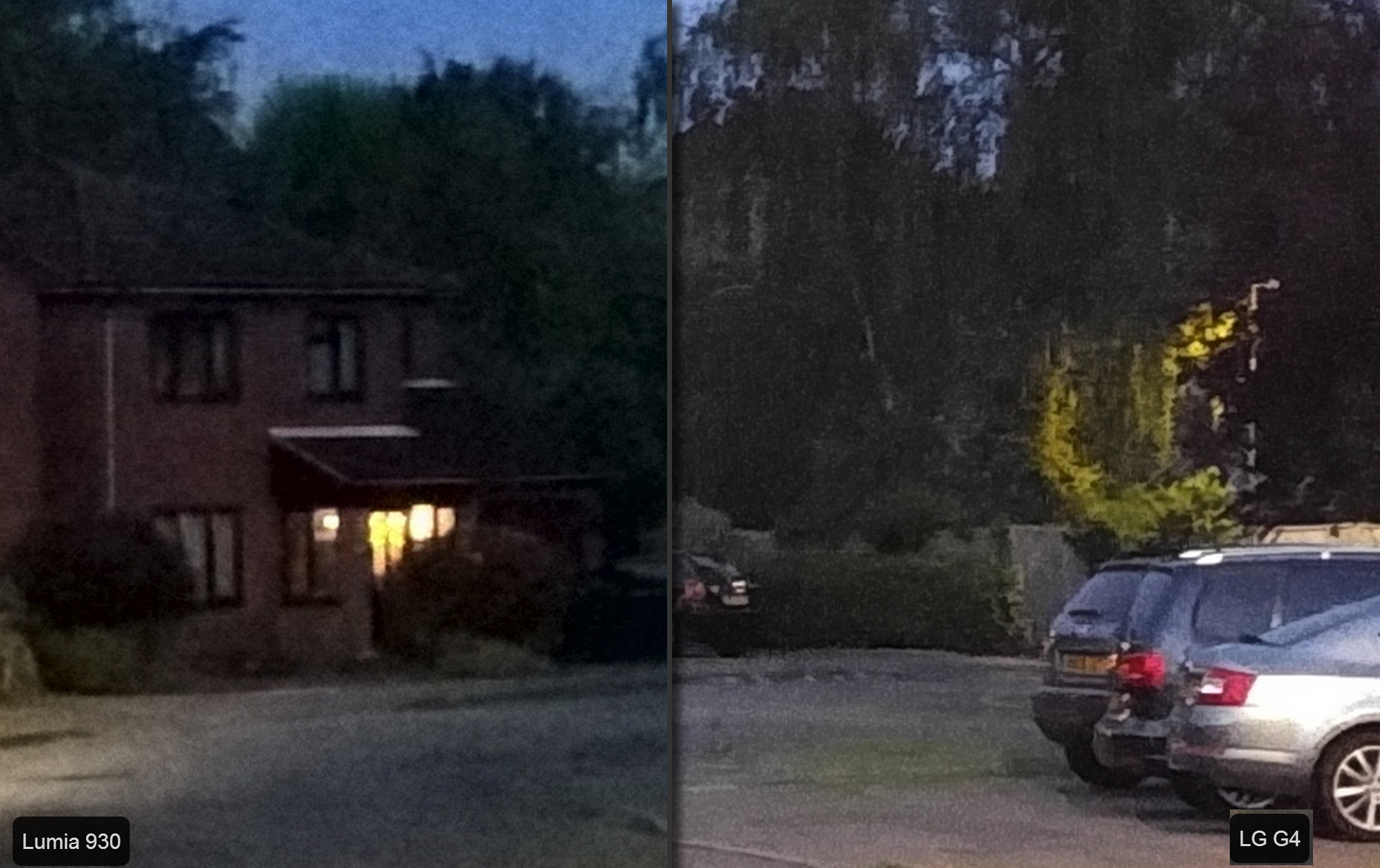 The improvements extend even to a traditional strength of Lumia handsets – low light photography.
AAWP notes:
Adding up all the comment above, and especially looking at the last test shot above it's clear that there's a win for the G4 overall, though away from extremes of low light the differences are minor, especially considering the massive degree of pixel peeping going on above. The other way of approaching the comparisons would have been to downsample the G4's results to a more typical display resolution of 5MP, matching typical high resolution monitors and what the 930 outputs as standard – at 5MP, the photos would have been nigh on indistinguishable though, perhaps making my point above (and below) about diminishing returns with all this top end hardware.
The LG G4 has a 16 megapixel camera, laser-based auto-focus, F/1.8 aperture and a large sensor.  Looking closely at the pictures, as AAWP has done, shows that Microsoft's next flagship, due in Q4 2015, has a lot of catching up to do.
See many more comparison pictures at AAWP here.