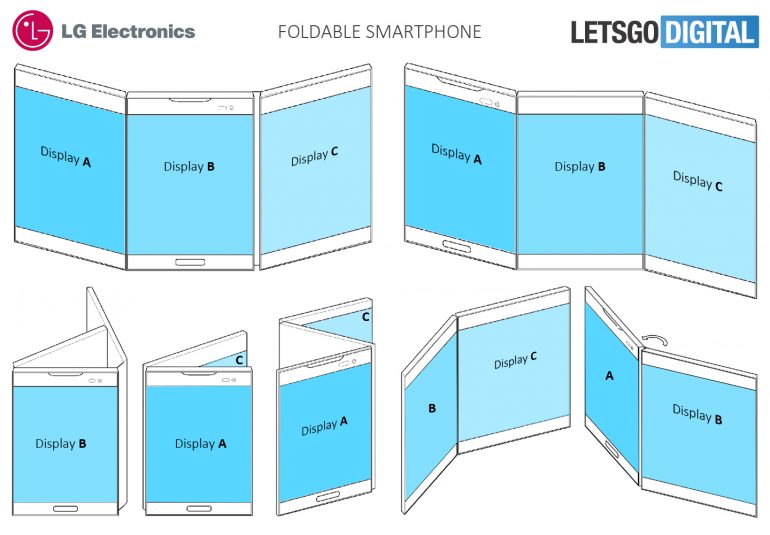 LG has been in the race with Samsung to launch the first foldable smartphone and while Samsung has shown their hand, LG still is working on their smartphone. However, LG might not be far behind as the company recently filed for trademarks of possible foldable smartphones.
LG has filed for three brand name at the EUIPO (European Union Intellectual Property Office) on 21 November 2018. The three names filed by LG are Flex, Foldi and Duplex. All the three trademark applications are categorized under class 9 which is for smartphones. While it's not clear if LG is working on three different foldable smartphones or is working on three variants of a smartphone, it's clear that the company is close to launching a foldable smartphone.
LG did launch a curved smartphone back in 2014 but unfortunately, it was just curved and not foldable so it can't be counted under foldable smartphones. However, this time around, the company indeed is going for the foldable smartphone.
Via: LetsGoDigital