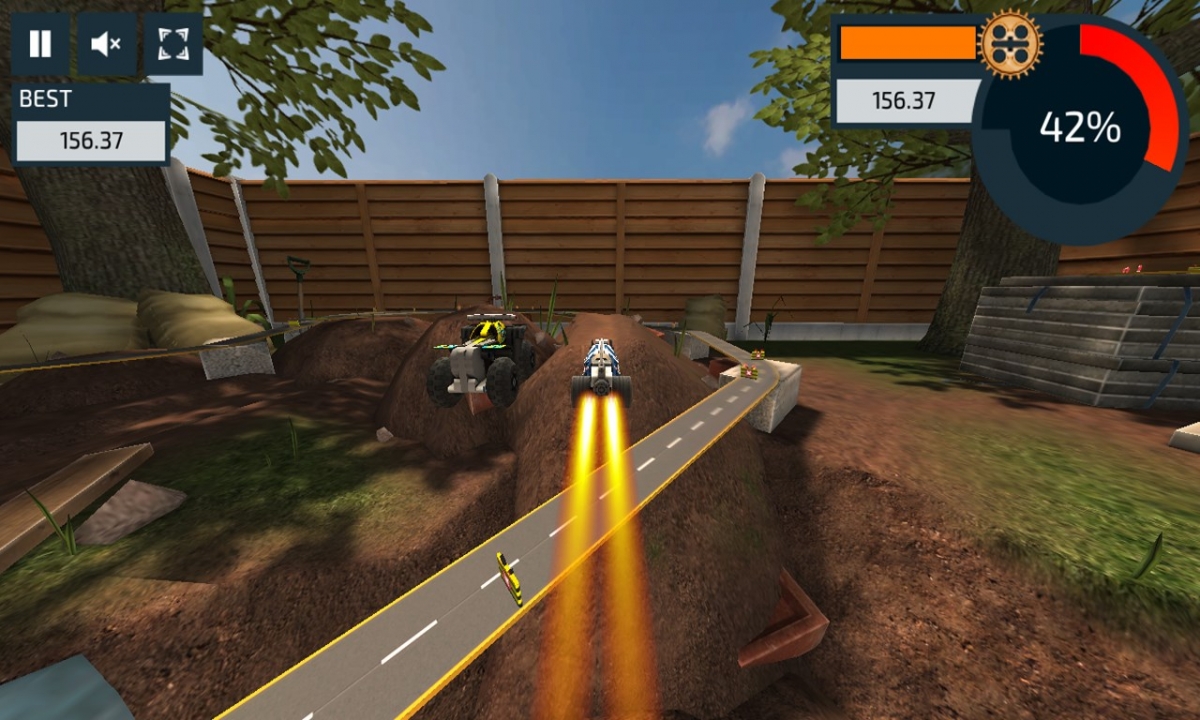 Lego has released another new UWP game into the Windows Store.
Buckle up, it's time to hit the gas! Pull back and let go to accelerate into the all new, action-packed lane changer challenge, LEGO® Pull-Back Racers 2.0. Glide along the super-fast speedways in the sleek Record Breaker or power across the rough and rugged terrain of the dirt tracks on the Quad Bike. To become the ultimate racing opponent, combine the two to reveal the Extreme Off-Roader in this full-throttle adventure ride.
Gallery : LEGO® Speed Champions screen shots
LEGO® Pull-Back Racers 2.0 features:
Three brand new LEGO® vehicles – Record Breaker, Quad Bike or Extreme Off-Roader
Endless tracks complete with speed boosts, pickups and obstacle-smashing mayhem
Adventure outside with the brand new garden environment complete with off-road routes
Soar through the air as you dare to take on epic jumps
See the game play trailer for the game below:
The game is available for both PC and Mobile and takes advantage of the Game Hub, and can be found in the Windows Store here.