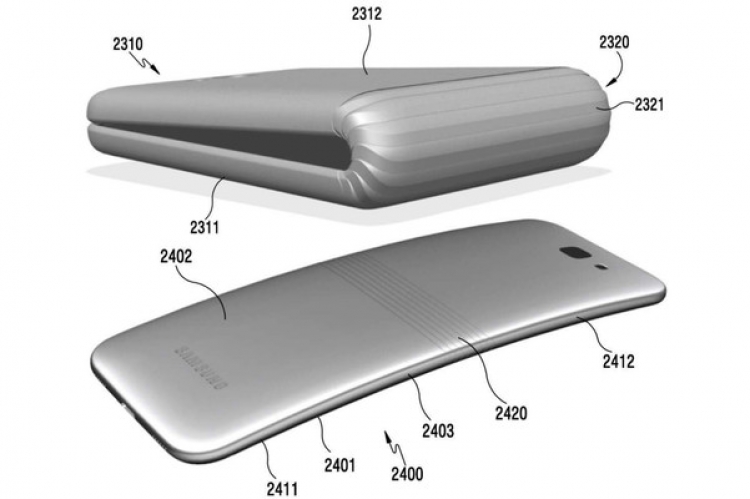 We already know that Samsung is working on a foldable device and is targeting next year for the official launch. The reports, however, haven't revealed much until the latest report from The Bell which suggests the device might be unveiled as early as in February during MWC.
According to the report, Samsung is pushing its limits to make sure the Galaxy S10 is ready for manufacturing by October and is eyeing at CES 2019 launch followed by Galaxy X launch at MWC in February. There are reports of a phone shown off during the CES this year which had three 3.5-inch displays and was supposed to be an early Galaxy X prototype.
The device will have two 3.5-inch screens which can be folded inside and will create a 6-7-inch device when opened. Also, the device will have a 3.5-inch screen on the back which might show notifications and other important information when the device is folded. To put things in perspective, Samsung Galaxy Ace which was announced back in 2011 had a 3.5-inch display, meaning instead of using foldable screens to make a massive tablet-sized device Samsung is instead trying to bring back to small phone.
It's still early to call out the exact specs or dates of the upcoming smartphones but with Samsung pushing hard for a CES launch of S10, we can safely assume that the company has something big lined up for MWC.