WhatsApp is consistently working on improving the Windows Phone experience. They are releasing new beta updates for Windows Phone to ensure that everything goes well when the update is released for the general public. We have been covering the Beta updates but as WhatsApp doesn't release the changelog so it becomes difficult to figure which features were added. One new thing that we noticed today was the ability to add new contacts directly from the chat when someones share the contact. However, we are still unsure if that was added earlier or in the last update.
Check the screenshot below to see the new feature.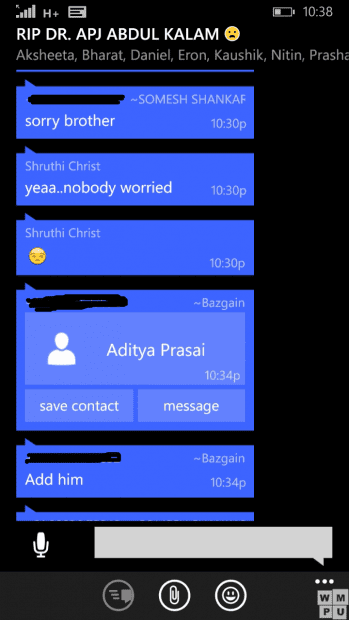 So what do you feel about this new feature. Let us know in the comments section.