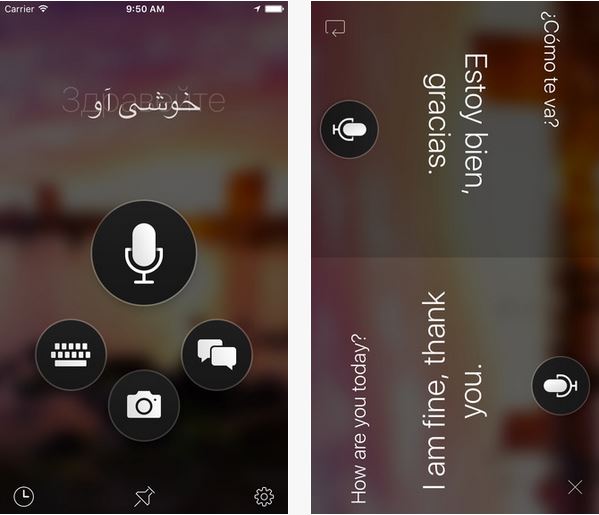 Microsoft today released a new update for Microsoft Translator app on iOS devices. Users can now turn off profanity filter when needed and they can now swap "to" and "from" language easily. Microsoft has also included updated animation to respond to user input and more. Find the full change log below.
What's New in Version 3.0.5:
Added a setting to turn off profanity filter

Added feature to show language detected in the format "English (Detected)" and let user swap "to" and "from" language

Updated offline behaviour to make it more intuitive to download and use offline packs for supported languages

Added action buttons in text mode while keyboard is up to let user take action on the translation like sharing and pinning

Fixed language scrolling behaviors for longer strings

Added prompt for app review after frequent usage

Updated animation to respond to user input in speech mode

Added in-app experience to let users create new bugs or vote for existing features inside app
Download it here from App Store.