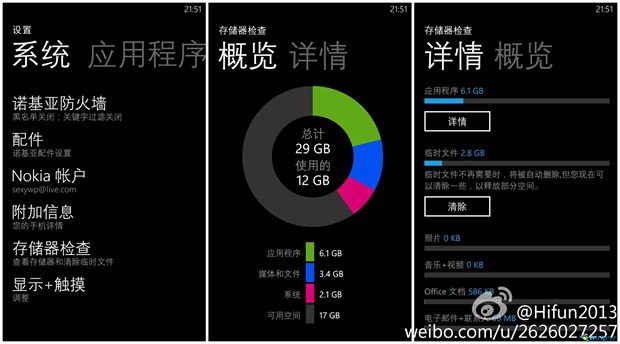 File this under "well, that was fast!"
Winp.cn reports that the latest firmware for the Nokia Lumia 920 on Navifirm offers a new utility and feature – the ability to clean out temporary files.
The firmware 1232.5957.1308.1004, which can be loaded via the Nokia Care Suite, will allow users to manually clean out temporarily files, but will also do it automatically at timed intervals.
It is not clear if this is Microsoft or Nokia's work, but the colourful graphic does suggest to me Nokia is once again saving Microsoft's bacon.
Hopefully the new firmware will roll out rapidly to affected users.
Thanks hengxiang32401 for the tip.