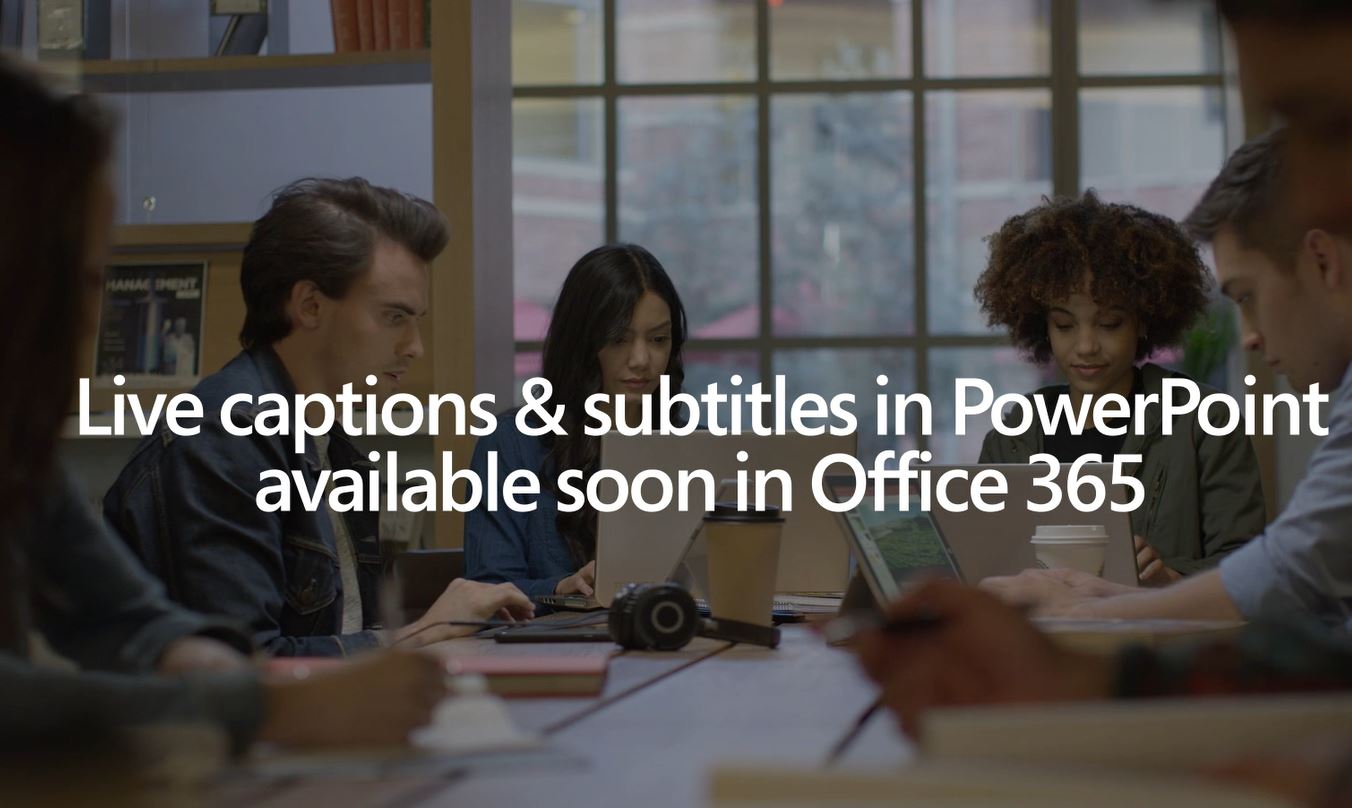 Microsoft recently released a new Insider Fast Build 11231.20066 (Version 1902) for Office 365 for Windows. This new build brings the previously reported feature for PowerPoint that can provide captions and subtitles for presentations in real-time.
Here's how you can use this feature:
To toggle on/off for all presentations: from the ribbon, navigate to the Slide Show tab, and click "Always Use Subtitles" checkbox.
To toggle on/off during the presentation: from Slide Show, Presenter View, or the right-click context menu, click the subtitle toggle button.
To adjust caption/subtitle settings: from the ribbon, navigate to the Slide Show tab, and click Subtitle Settings. Alternatively, you can access settings from the right-click context menu, Slide Show settings or Presenter View settings menus while presenting.
Features of Live captions & subtitles in PowerPoint:
The power of AI to presenters, so they can convey simple and complex information across subjects and topics.
Speech recognition that automatically adapts based on the presented content for more accurate recognition of names and specialized terminology.
The ability for presenters to easily customize the size, position, and appearance of subtitles. Customizations may vary by platform.
It supports 12 spoken languages and display on-screen captions or subtitles in one of 60+ languages.
Source: Microsoft