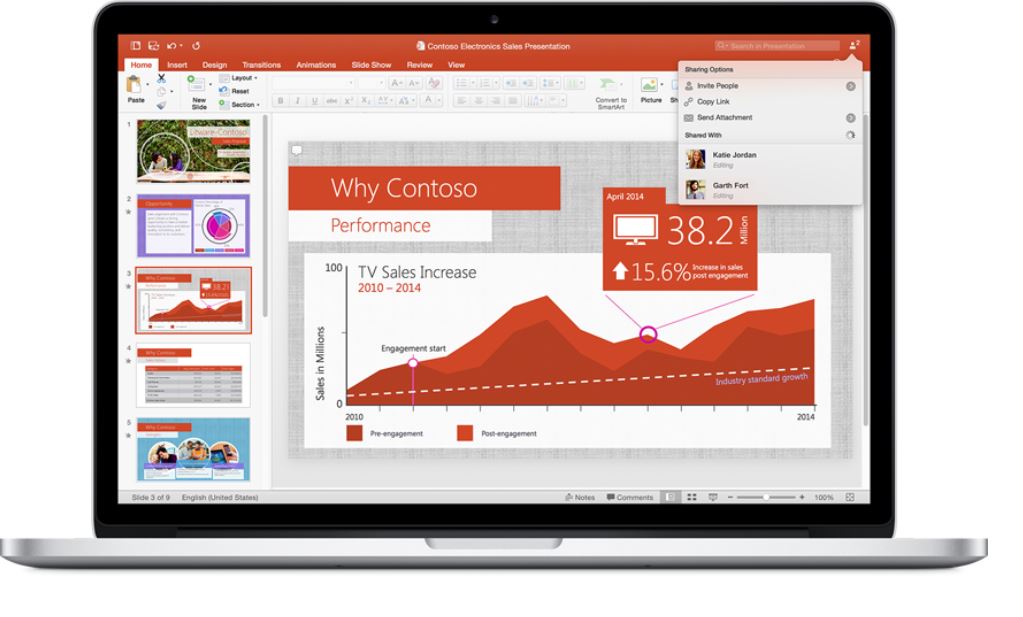 Earlier this week, Microsoft released an Insider preview of Version 16.15, the July feature update for Office 2016 for Mac. This update v16.15(180702) comes with two new features.
You can now add YouTube videos to your PowerPoint slide, and then view it without having to leave the app. Here's how it works:
In your web browser, locate the video you want.
Copy the URL of the web page from the Address bar of your browser.
Switch to PowerPoint and select the slide where you want to place the video.
On the Insert tab of the ribbon, in the Media group at the right end, select Video. Then select Online Movie.
In the dialog box, paste the URL you copied in step 2.
Click Insert.

The video is added to the slide.

To preview the video, click the Play button that appears on top of video.
Word for Mac's Accessibility Checker is now updated with support for international standards and handy recommendations to make your documents more accessible.
If you are an Insider in the Slow Ring, you can download this updated build today.