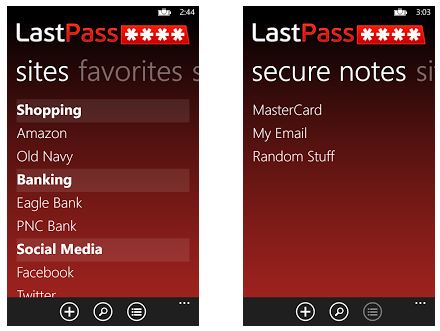 LastPass has updated their app for Windows Phone devices with new UI and many new features. LastPass helps users remember their passwords and better manage their online identities. It's a browser-based password manager and form filler that works with all platforms and smartphones.
Change Log:Â 
Identities support
Standard icons in the application bar
Jump list support for quick navigation between groups
Alphabetical sorting, including jump list for quick navigation to a particular site
A separate panel for Secure Notes
A Favorites panel and "favorite" option in the detail screen
Support for selecting the group name from the list, instead of typing the group name
Support for long text in the Notes field of a site entry
Add "pin to start" for sites and secure notes
A welcome screen and account creation wizard for new LastPass users
A secure password generator
Source: LastPass blog 
Thanks to Valkyrie for the heads up.