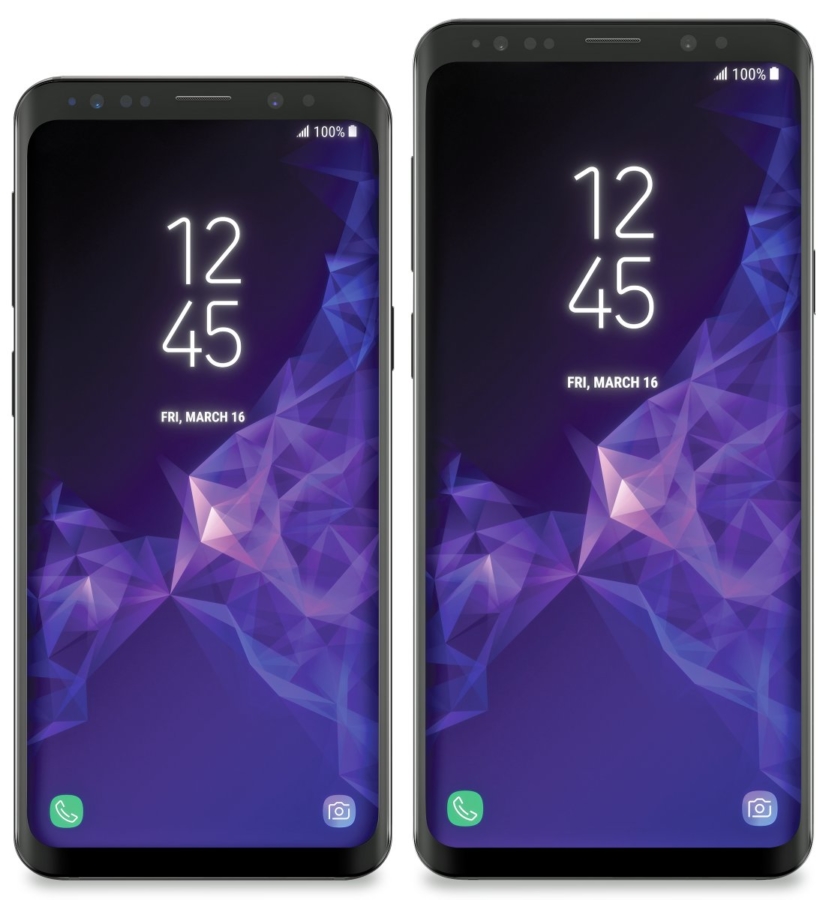 We have known almost everything about the Galaxy S9 and S9 Plus for some time now but today trusted insider, Evleaks has shared the final renders of both the devices. The photos look like the one we did anticipate but unfortunately look a lot like the existing S8 and S8 Plus.
These are the Samsung Galaxy S9 and S9+ https://t.co/deXGg39m0d pic.twitter.com/RNGezrF4Bs

— Evan Blass (@evleaks) January 26, 2018
As you can see from the images, the Galaxy S9 Plus will be slightly bigger than the S9. The leak doesn't show the back of both the devices which is something everyone is interested in since S9 might not carry a dual camera setup. Apart from this, Samsung also moved the fingerprint scanner from beside the camera to below the camera.
This comes after quite a backlash from the S8 users who didn't like the fingerprint scanner on the side. Samsung is also rumoured to add only 4 GB of RAM on S9 while the S9 Plus users will have 6 GB of RAM.
While the specs do look interesting enough, there's a chance that the design aspect will be similar to the devices available in the market. We are almost less than a month away from MWC 2018 where Samsung is actually going to launch these devices. In the meantime, you can head to the comments section below to let us know your thoughts on the devices and whether you're interested in buying one for yourself.