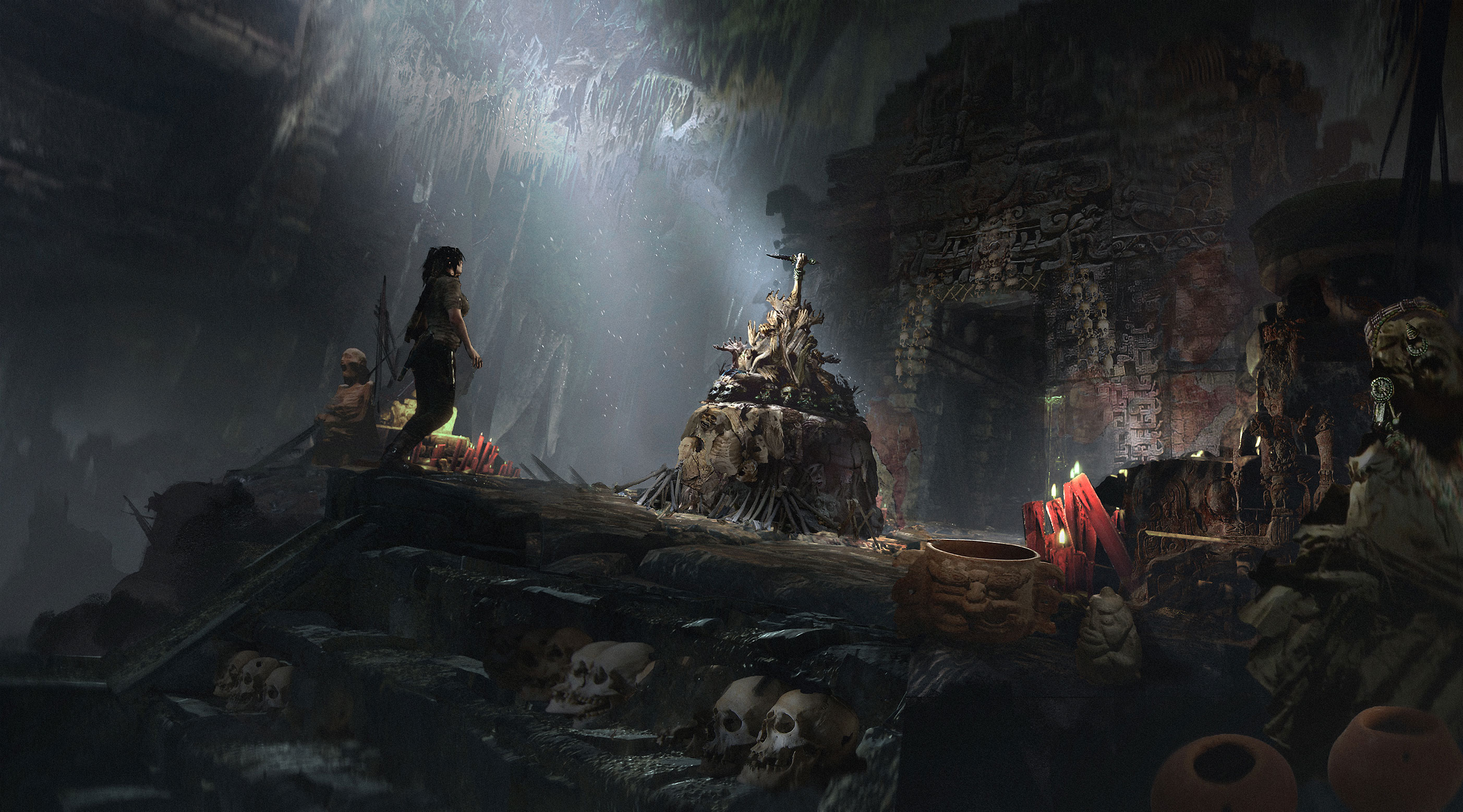 Lara Croft is back in the final installment of the rebooted Tomb Raider trilogy, this time tasked with stopping a Mayan apocalypse and saving the world. Shadow of the Tomb Raider's existence was leaked over a year ago and then officially revealed last month, but today Square Enix has released its first full trailer.
"In Shadow of the Tomb Raider, Lara must master a deadly jungle, overcome terrifying tombs, and persevere through her darkest hour. As she races to save the world from a Maya apocalypse, Lara will ultimately be forged into the Tomb Raider she is destined to be."
In addition to the trailer, the developer also released the game's post-launch content plans in the form of a Mayan calendar, sticking with the theme. Plans up until April 2019 have been revealed, with each month after the game's release in September bringing a new content pack with the Season Pass. These all seem to include challenge tombs, new side missions, and new gear for Lara.
You'll be able to purchase a Standard Edition, Digital Deluxe Edition, Croft Edition, and Ultimate Edition of Shadow of the Tomb Raider. You can see what these consist of the gallery below. Pre-ordering any of of them other than the Standard Edition will grant you 48-hour early access ahead of its release.
Gallery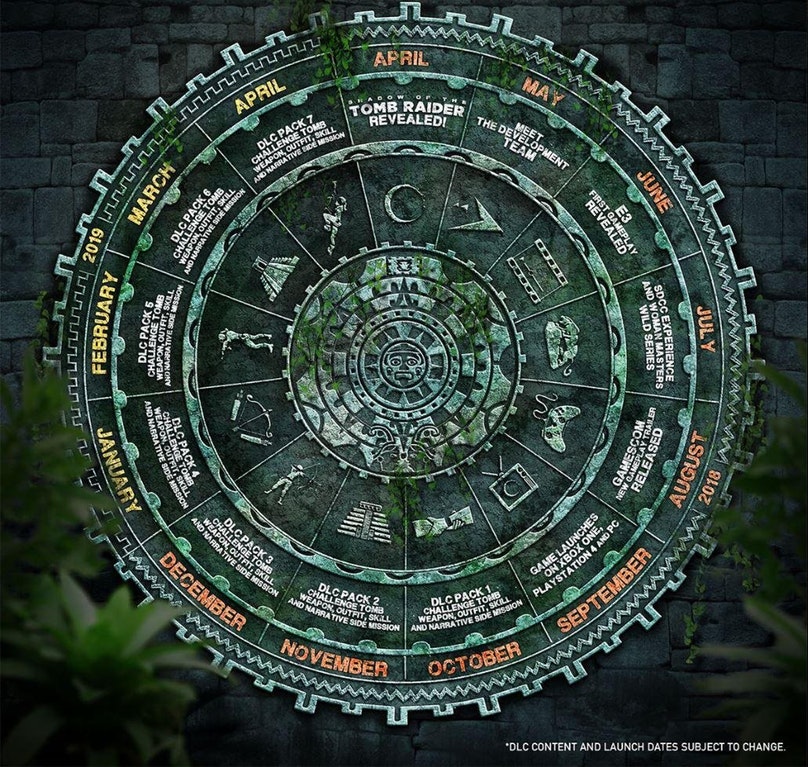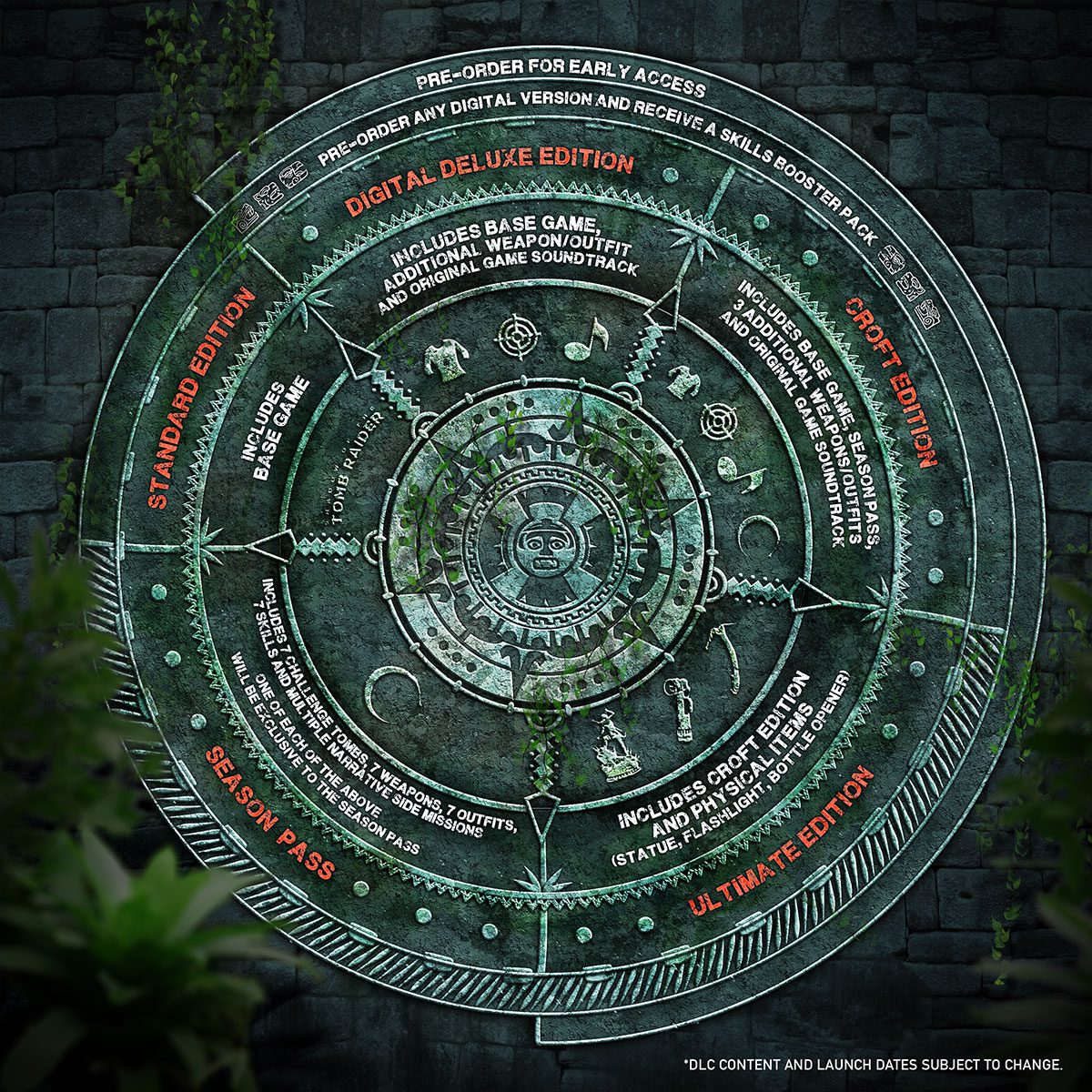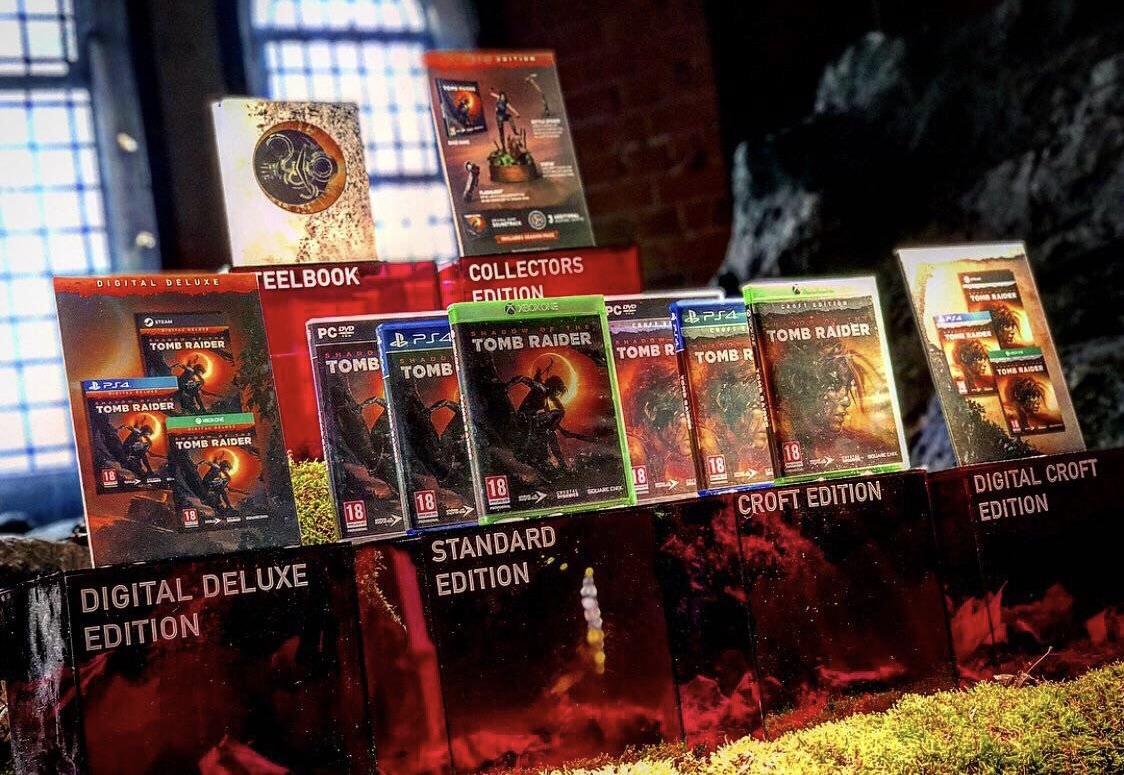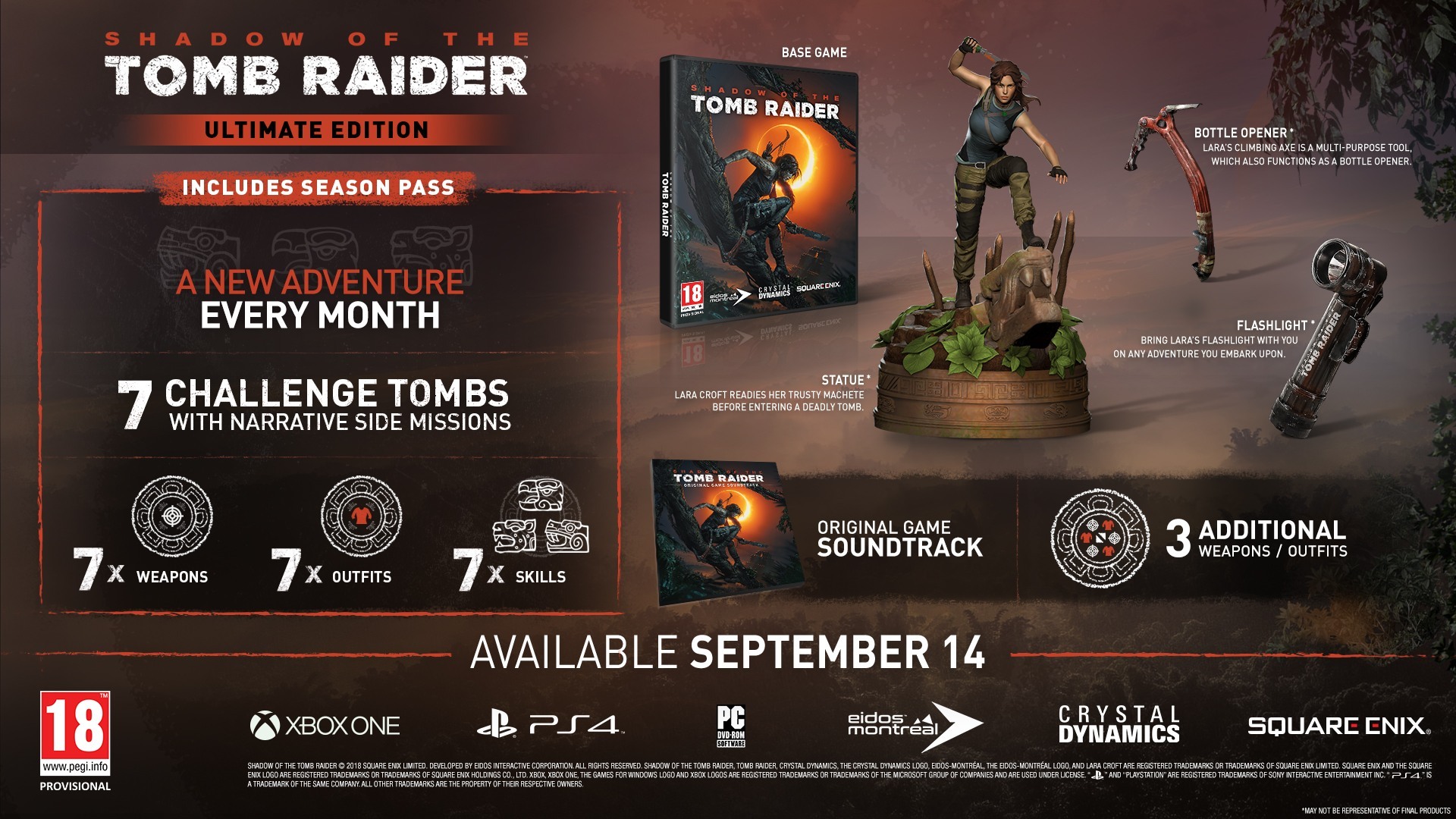 Shadow of the Tomb Raider launches on September 14, 2018 for Xbox One, PlayStation 4, and PC.