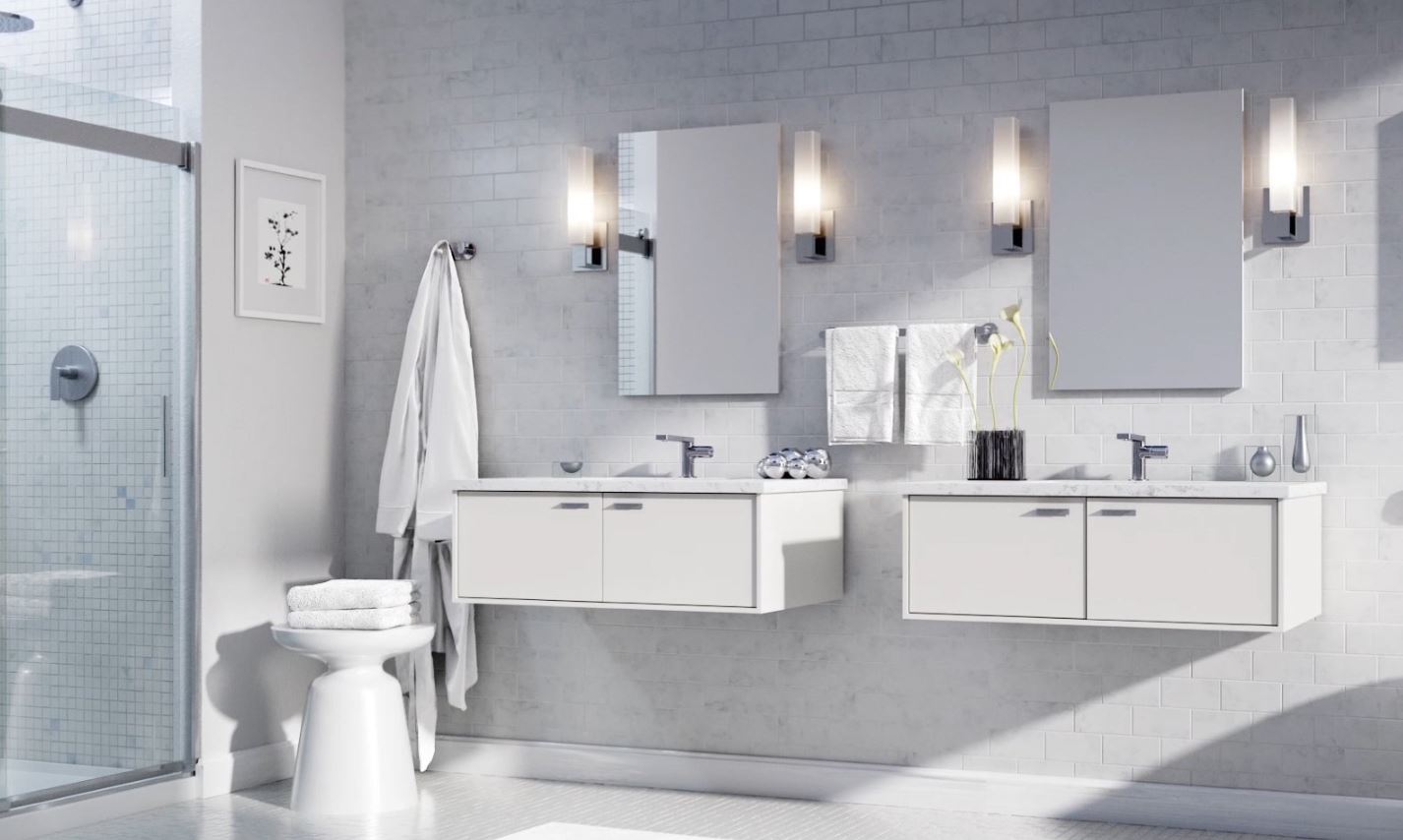 Kohler, a popular American manufacturing company, is now transforming from a 145-year-old tub and toilet manufacturer to a digital leader in the smart home movement using the power of cloud. KOHLER Konnect is its smart home platform that is built on Azure IoT featuring voice recognition, hand motions, weather and personalized presets. Your shower, bathtub, toilet, mirror and faucet are all connected and you can simply say the words to control them. KOHLER Konnect assistant will know what time you'll wake up, starts your shower, sets your preferred water temperature, turns on your mirror lights to a preferred brightness and color, and tells you the day's weather and traffic.
No more stumbling into a cold bathroom and having an icy blast of water hit you in the face. While you were sleeping, your smart bathroom checked the weather and set the bathroom temperature just the way you like it. It knows what time you wake up and starts your shower a few minutes after your alarm goes off. The water is set to your preferred 92 degrees. Your lighted mirror slowly brightens as it senses you enter the room. Your toilet seat and foot warmers are prewarmed. Your personal "rise and shine" playlist fills the space as you step into the shower. As you step from the shower to the vanity, you ask the mirror to turn up the lights to makeup mode and give you the day's weather, headlines, and traffic reports.
Smart Kohler products will be available in the US later in 2018 and soon after in other global markets.
Kohler selected Microsoft's Azure over AWS because of Microsoft's strong investment in China. "We don't have deep expertise in software development or IoT, nor do we have a global datacenter presence," says Alex Wan, IT Director of Kohler Asia Pacific. "We compared Azure and Amazon Web Services and felt that Microsoft had a huge presence and investment in China that Amazon couldn't match and a huge datacenter footprint around the world. Microsoft has a great track record in China and has worked to achieve compliance with Chinese government cloud computing regulations."
Learn more about this customer story here.