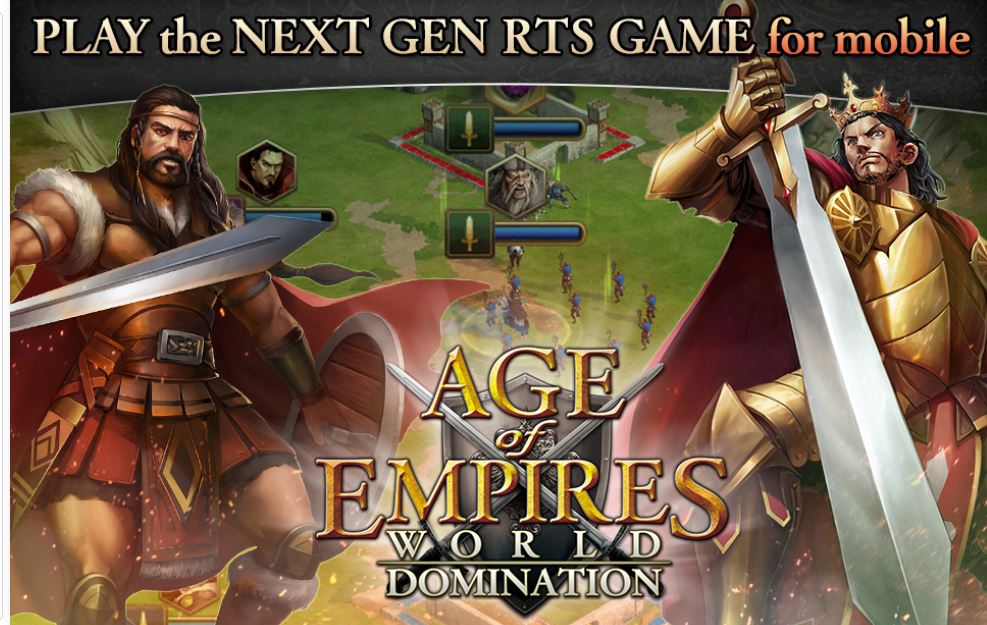 One of the most popular RTS game Age of Empires: World Domination is now available on Android and iOS in select countries. Players can engage in real-time battles with legendary heroes, choose from the many Civilizations of the world and relive epic battles from history and recreate history by creating and evolving their very own Empire.
Age of Empires: World Domination was meant to come to Windows Phone also, but somewhere along the line our OS dropped from the production lineup.
Now the developer, Klab, has said in a statement they are considering releasing the game for Windows Phone after all.
In a statement they said:
"Regarding your concern, please be informed that Age of Empires : World Domination is currently supported for Android OS and iOS only. However, the support for WindowsPhone/WindowsOS is being considered. Regarding this matter, we are not able to send notifications individually. Once we have additional OS supported, it will be announced in the SNS site/ Web site etc. Your understanding is appreciated."
There has of course never been a better time to release a Universal Windows App to cover all gaming bases, so we hope, at least for this game, which has a history with Microsoft, we will indeed see better support for our platform.