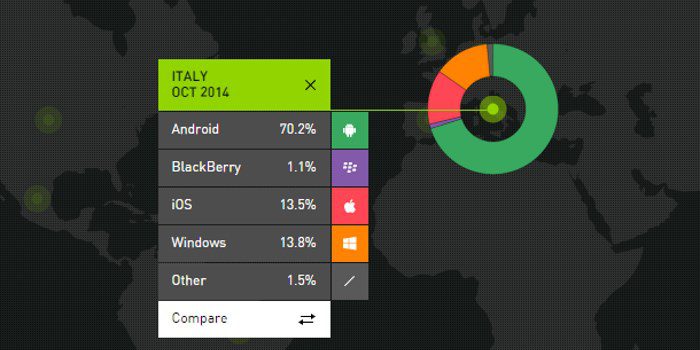 It would be hard to argue that the iPhone 6 and 6+ launch, in which Apple finally answered demand for larger screens by their customers, has not been a real phenomena, with sales lifting Apple's market share to an all-time high in UK for example of 39.5% according to Kantar's latest smartphone market share numbers for the 3 months ending October 2014.
Windows Phone share has seen some drop as a result, with Windows Phone in UK dropping from 9.6% of the market in September 2014 to 7.7% in October for example.
The drops have of course been most pronounced where the iPhone was most popular, and is likely related to a burst in iOS upgrades selectively expanding the market rather than an actual reduction in unit sales of Windows Phones.
Over all Windows Phone has however weathered the onslaught well, only dropping from 9.2% market share in EU5 in September to 8.7% in October 2014. It will of course remain to be seen how handsets running the OS fare over the rest of the holiday season.
See the full numbers below, and last month's numbers here.