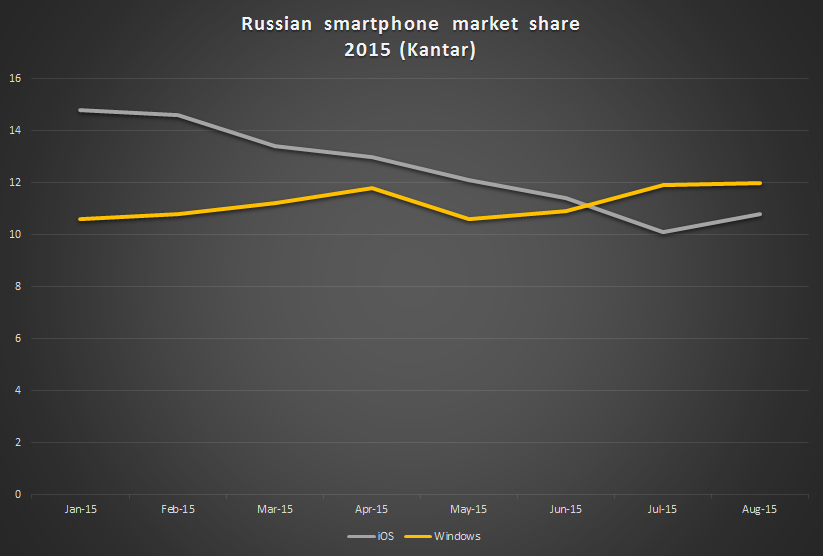 We don't often have a look into the Russian smartphone market, but Kantar has given us a rare peek into market share of the various operating systems over the last 8 months.
Their data shows that Windows Phone has been gaining market share steadily since the beginning of the year, seemingly at the expense of iOS and "other".
Of course it is likely that the reason for iOS's waning market share is simply the run up the the release of the iPhone 6S, and that that share will rebound once again after September, when that phone was released.
It is of note that Windows Phone's market share is even higher than the EU5 countries in Europe, where Windows Phone had 11% market share in the 3 months ending August 2015, but of course the Russian market is a lot smaller. Hopefully it is not another market which Microsoft has decided to exit from as they swing to become a smaller and more profitable smartphone OEM.